Eight tips to get the most out of the sales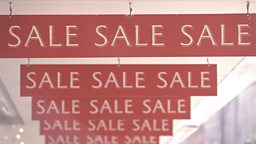 1. Do your research
Go online and check prices before you go out shopping. Target the shops with the best prices that way you won't waste time wandering aimlessly into town weaving your way through the crowds.
2. Check the returns policy
Shops often place restrictions on returning sale items, so check the returns policy before buying. Most retailers impose time limits for returning non-faulty goods, such as 28 days. If you change your mind about a product you have bought in-store, or you just don't like a gift, you may not be entitled to return it. Shops don't have to have a returns policy for purchases made in store, but if they have one they must stick to it.
3. Don't buy anything on whim
There's a tendency to grab anything in sight, just because it's on sale but it's important to think clearly and calmly about whether you are making a saving and actually like the product. Ask yourself if it's something that will go straight in the cupboard and never see the light of day again. If it's clothing, try it on. Then go for a cup of tea. If it's still talking to you, buy it!
4. Wear comfortable clothing
There is nothing worse than going in and out of changing rooms and having to lace up your shoes all the time.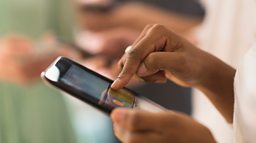 5. Some of the biggest price reductions will be on high ticket designer items
These types of products don't go on sale as often. So if you're looking for a new handbag or lusting over a pair of designer shoes- now might be the time to snap them up for a good price.
6. Take a bottle of water
It might be cold outside but the heating will be cranked up in the stores and all the lights will make you hot - you need to keep hydrated. Take snacks you don't want to be held back by a rumbling stomach.
7. Arrive early the beat the crowds
Set your alarm. Don't forget to check when shops are opening just in case standard opening hours have changed.
8. Most of all have FUN!