Events in Cornwall
Do you have a forthcoming event to tell us about?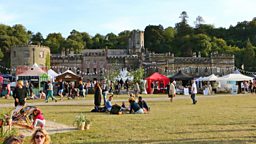 Send your events to BBC Radio Cornwall's Events Guide or Gig Guide.
We broadcast our Events Guide at 06:45, 11:45, 14:45 16:45 and 17:45.
Events are mentioned on-air on the day itself.
Please send us as much information as possible and include contact information for the organisers in case we need to get in touch.
Please give us at least one weeks' notice.