Louise's Book Club
There has never been a better time to snuggle up with a good book, particularly now that Lou has formed her own book club!
Every month Louise will suggest a book for herself and you to read. All you have to do is get hold of a copy of the book and read it!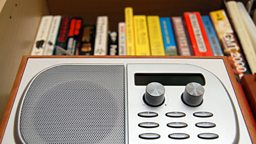 We'll also be catching up with members of book clubs all around Wales so if you're already a member of a book club then let us know and we might come and find out what book you're reading at the moment.
Every member of the book club gets an exclusive, free Louise Elliott bookmark. To join simply send your name and address to Lou in the following ways:
Call 03700 100 110 when we're on air (weekdays 1 - 4 PM)
Email louise@bbc.co.uk
Write to us at: Louise Elliott show, BBC Radio Wales, Broadcasting House, Cardiff, CF5 2YQ