Sitare Festival
The Sitare Festival is coming to Wembley and you're all invited!
Celebrate Diwali with BBC Asian Network
Enjoy a spectacular and vibrant festival for all the family with a carnival procession that flows through the streets of Wembley leading the way to Wembley Park.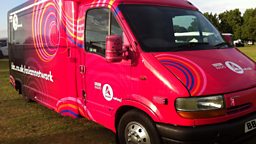 Ever fancied yourself as a bit of a presenter? Well jump onto the BBC Bus and have a go at some news and weather reporting as well as meeting and getting advice from BBC Asian Network presenters.
There will be plenty to entertain you with the likes of Tommy Sandhu, Yasser, Panjabi Hit Squad and Raj & Pablo making appearances throughout the day, not to mention music, street food stalls and other activity in and around Wembley Park. Come along and join in the fun!
When: Saturday, 2nd November
Time: 10.30am - 7pm
Admission: Free
Tube: Wembley Park or Wembley Stadium