iCalendar 2014 (ics)
Download our easy-to-install iCalendar for some real appointments to view.
A total eclipse of the Moon takes place in April 2014. Do you know where the best place to view it will be?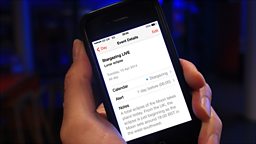 Get Stargazing calendar alerts for PC, Mac and mobile to stay informed throughout the astronomical year - instructions below. 
FOR iPHONE
FOR OUTLOOK (two options) 
OR
 ABOUT iCALENDAR
What to look for in the night sky and when, with facts and beautiful photos (English and Welsh PDFs).

Print out these new star charts to find your way around the night sky for the year ahead (PDF 0.7MB).

Inspired by the astrophotos in the calendar? Admire more and share your own starry snaps.