Teen Heroes Hall of Fame
Our amazing and inspirational Teen Heroes are at the heart of BBC Radio 1's Teen Awards.
It was created to celebrate the selfless, brave and exceptional achievements of British teenagers who are often portrayed in a negative way, especially by the media.
Below are the inspiring stories of some of our previous winners.
Rosie, winner 2015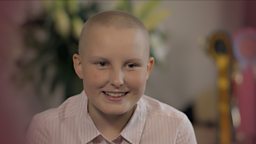 Rosie is extraordinary. The fact she remains strong and is able to raise money is inspirational. I would love to make her a Teen Hero.

Gemma Cairney
In 2012, 14 year-old Rosie was diagnosed with Medulloblastoma - a highly malignant brain tumour.
Despite undergoing treatment for life-threatening cancer - including a nine-hour operation - Rosie continued to go to school and enjoy her passion for horse-riding. She also decided to give back to the charities who had given so much help to her. In spite of her illness, she ran the Race for Life in Coventry and embarked on a fundraising drive across local department stores.
After being treated successfully, Rosie's cancer returned. Incredibly, this didn't stop her from raising thousands of pounds for cancer charities.
Rosie sadly passed away on the 27th January 2017. Her Mum posted the following on social media:
'Our beautiful, inspirational and courageous baby girl Rosie fell asleep forever....aged just 15.
27/05/2001-27/01/2017
Rosie's light in our lives is out, Rosie's voice from our ears is stilled, Rosie's beautiful smile is gone, a void which never can be filled....'
Alice, winner 2015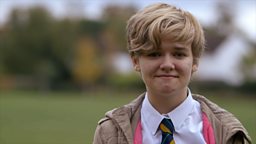 Alice has a unique story. She's been through a lot of the things we should be talking about on Radio 1, from substance abuse to mental health issues, to being a carer.

Nick Grimshaw
14 year-old Alice was a young carer for her mum, who had severe substance and mental health issues. In 2014 she was taken into emergency foster care.
Despite a desperately sad and difficult home situation, she has always shown bravery and selflessness in how she cared for her younger sister and mum. She's also given much of her time to Gloucestershire Young Carers where she's worked to support and educate others who are in a similar situation.
Raising awareness of the issue has been important to Alice; she has helped to write a book called Parents, Pints and Pills. She's also been involved in creating a video which shows what it's like to live with a parent with mental health issues, raised awareness of young carers on local radio and been part of high-profile fundraising events - including with a member of the Royal Family.
Aaren, winner 2015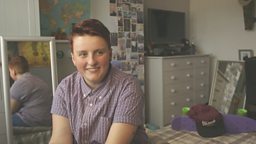 Aaren's is an incredible story that we haven't really touched upon before on Radio 1.

Scott Mills
Aaren has been courageous in speaking out about the mismatch between his biological sex and gender identity.
Aaren was born with gender dysphoria - suffering from depression and anxiety because of the difference between his male gender and biological female sex. Because of Aaren's courage in explaining and publicly coming out about how he felt, another younger pupil at his school can now use the toilets and changing facilities of the opposite sex, and change their identity on the school register and exam papers. Staff have also undergone LGBT training. Aaren hopes other schools in his area will soon do the same.
Aaren also uses social media as a way of communicating his feelings and situation to his friends, talking about the issues he faces on YouTube.
Jack G, winner 2014
Jack is an anti-bullying ambassador - he was very badly bullied at school and decided to do something about it. He raised funds to get 9 students trained as anti-bullying campaigners. He has now opened a room called 'The Sanctuary' in his school where children can come and share their worries. He regularly mans the room every break and lunch time.
Jack M, winner 2014
The Stephen Sutton Award
Jack was born with a rare neurological disease called Moebius Syndrome and his parents were told he may never walk or talk. He has raised tens of thousands of pounds for various charities and completed the Great North, Great Manchester, Great Yorkshire & Great Sunderland Junior runs on numerous occasions. He's also climbed a few mountains in his spare time!
Caitlin, winner 2014
Caitlin looks after her younger sister who had an extremely rare neurological disorder called Moebius Syndrome (she has paralysis of the face and cannot smile or blink and is fed through a tube in her tummy). Caitlin held the family together after her stepdad took his own life after battling depression. She has educated herself about disability, depression and suicide and now acts as a mentor at school.
Shannon, winner 2014
Shannon is an apprentice, working on an employability project for young people. She was made homeless after her father moved away. She now works with Bridges Project and has worked with the local authority commissioning team to improve the services offered to young people and is playing a key role in the research and evaluation of a London-wide youth employability project.
Jeremiah, winner 2013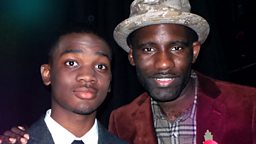 Teen Heroes are so special because they show the REAL young people of the UK
Jeremiah started representing all the young people in Lambeth as the borough's Young Mayor. Then in 2013 one of his friends was stabbed to death. After being affected by youth violence, Jeremiah was determined to speak out and campaign against it. He has founded the One Big Community Campaign.
Khloe, winner 2013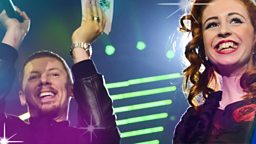 It was so amazing to know that someone had recognised me for something I didn't really recognise as being important myself.
Khloe was bullied throughout her childhood. The bullying got worse and she started self-harming. She was first admitted to a psychiatric hospital at 14 and then at 15 she suffered liver problems and made numerous suicide attempts. Her path of destruction changed when she and her mum stopped at a bridge after seeing a suicidal man on the ledge. Khloe spoke with him for 2 hours, opened up about her experiences and showed her scars. Eventually she talked him down.
Jenna, winner 2012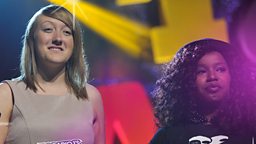 I don't do what I do to get awards. I do what I do to help people.
At the age of 12 Jenna's twin brother died from brain tumour. She helped set up Callum's Cabin in his memory. Calum's Cabin is a holiday home on the Isle of Bute for children suffering from cancer, it's a chance for them to forge amazing memories.
George, winner 2012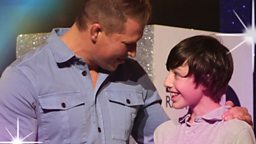 When I found out I was nominated I was lost for words. I couldn't understand I was worthy of this.
George raised money to help make hospital wards more comfortable and entertaining for children after he suffered from cancer aged 9. He took part in fun runs, organised bake sales and completed a sponsored swim, all while still undergoing treatment.
Alec, winner 2011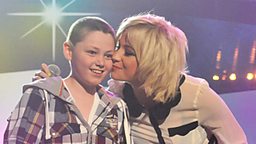 It's a special thing because it gives the opportunity for people to be recognised when they might not normally
Alec has overcome dyspraxia and Asperger's and battled cancer. Throughout his treatment he raised thousands for charity. He raised enough money to buy games consoles, board games and personal DVD players for the ward.