Volunteering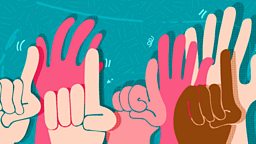 Volunteering is a great way to help others, is good karma and looks great on your CV. What's not to love? And you can choose how much or how little time you devote to it, so you don't have to commit to anything you can't keep up.
You can choose how much or how little time you devote

Volunteering gives you the chance to develop new skills and meet people who are passionate about the same things as you.
You'll also be playing a key role in your local community and making a huge difference to people's lives – including yours!
And that's not all! Being a volunteer can reduce stress levels and depression and have a positive impact on your self-esteem. See the full report from the Institute for Voluntary Research here.
What kind of thing should I volunteer for?
Thinking about your current situation could help determine what kind of placement would be best for you.
Are you unemployed or employed or studying?
What qualifications do you have?
Do you want to go further in your chosen career or change paths?
If you're unsure about what you want to do in life, volunteering could give you the inspiration and direction you need by trying out something new.
What Can I Offer?
Make a list of the things you're good at. Whether you're a good listener, a great cook or you're able to make friends very easily, make a note of it – anything and everything counts on this list!
What would I like to do?
Do you want to visit an elderly person once a week? Do their shopping and keep them company for an hour? Or work in a charity shop? Help out in a holiday play-scheme? Or in an animal welfare centre? Whatever your skills and interests, there's probably a volunteering role that involves them.
If you're under 16 you'll have fewer options, as some places can't insure under-16s.
Still unsure of what sort of placement you fancy? Do-it.org has a dedicated search page where you can search according to your interests. There will most likely be loads of opportunities you didn't even know existed.
I can't find anything in the area I feel passionate about...
Become a social entrepreneur! Start your own group. The Community Action Network website tells you how.
Will I get paid?
Well, no. It's volunteering... the clue's in the name! But you should get your travel and lunch expenses paid.
During Your Placement
Make the most of it! Get stuck in, don't be shy. Take initiative and use those skills you've got.
Be curious. Ask questions, make friends and learn as much as you can.
Be reliable. Turn up when you say you will, and do what you've pledged. If something pops up and you can't complete your placement – tell your organiser ASAP.
Enjoy yourself! Don't forget to smile and have a laugh. It should be a rewarding experience.
When It's All Over
Have a little think about your time volunteering. Ask yourself:
Did I enjoy it?
Do I want to do more?
What have I learned/gained? Chat with the organisers about what's next if you've caught the volunteering bug.
Make sure you update your CV, saying what you did, what you learned and the skills you developed during your placement. Really sell yourself – you've not only done a great thing by volunteering, you've also made a positive difference to the lives of others!