The female Romeo
Charlotte Cushman was an American actress with a masculine appearance, a fine contralto voice and a reputation for tragic performances.
Although other actresses had played Romeo before her, she was the one that was the most revered.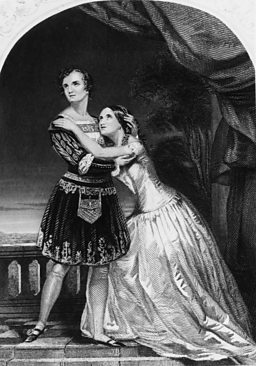 Charlotte and Susan Cushman as Romeo and Juliet (c) Hulton Archive/Getty Images/Stringer
For Victorian audiences, Romeo was a challenge as his romantic sensibility did not fit the masculine ideal of the times.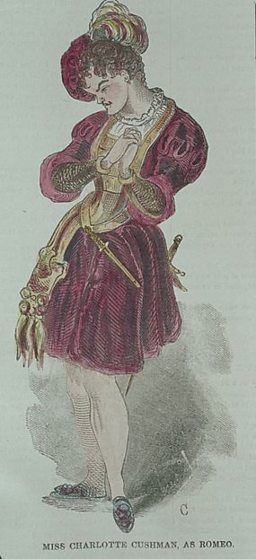 Charlotte Cushman as Romeo (c) Schlesinger Library, Radcliffe Institute, Harvard University
But Cushman helped audiences find a way to connect with the character.
With her commanding demeanour and serious portrayal she proved that a woman in a man's role could offer more than sexual titillation.
But she wasn't the first to do this.
In the late eighteenth century (from 1770 – 1805) the actress Sarah Siddons played Hamlet several times, but never in front of London audiences, only in the regions where audiences were more open to alternative performances of Shakespeare.
At a time when actresses could be viewed as little better than prostitutes, Siddons was also careful to emphasise her morally impeccable character.
For Cushman this simply wasn't an issue, as her disinterest in men liberated her from the threat of sexual exploitation.
Here she is (in the image above), aged 30, playing Romeo with her sister as Juliet at the Haymarket Theatre in 1846.
She was at her best in this powerful and emotional role, comedy was not her forte, and in her lifetime she played more than 30 masculine roles.
Other actresses who played Romeo on the Victorian stage were Caroline Rankley, Felicita Vestvalli, Fanny Irving, Margaret Leighton, Esmé Beringer and Ellen Tree.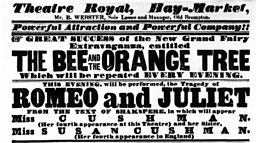 About Shakespeare on Tour
From the moment they were written through to the present day, Shakespeare's plays have continued to enthral and inspire audiences. They've been performed in venues big and small – including inns, private houses and emerging provincial theatres.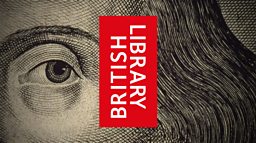 BBC English Regions is building a digital picture which tracks some of the many iconic moments across the country as we follow the 'explosion' in the performance of The Bard's plays, from his own lifetime to recent times.
Drawing on fascinating new research from Records of Early English Drama (REED), plus the British Library's extensive collection of playbills, as well as expertise from De Montfort University and the Arts and Humanities Research Council, Shakespeare on Tour is a unique timeline of iconic moments of those performances, starting with his own troupe of actors, to highlights from more recent times. Listen out for stories on Shakespeare's legacy on your BBC Local Radio station from Monday 21 March, 2016.
You never know - you might find evidence of Shakespeare's footsteps close to home…
Craig Henderson, BBC English Regions