False Hearts by Laura Lam
About the Book
One night Tila stumbles home, terrified and covered in blood. She's then arrested for murder, the first by a civilian in decades. The San Francisco police suspect involvement with Verve, a powerful drug, and offer her twin sister Taema a chilling deal.
Taema must assume Tila's identity and gather information to bring down the drug syndicate. The police may then let her sister live. However, Teama's investigation raises ghosts from the twins' past.
The sisters were raised by a cult, which banned modern medicine - yet as conjoined twins, they needed life-saving surgery to replace their failing heart. And with the help from co-conspirators, they escaped.
Taema now discovers that Tila had found links between the cult and the city's criminal underworld. The twins were once unable to keep secrets, but will learn the true cost of lies.
About the Author
Laura Lam was raised near San Francisco, California, by two former Haight-Ashbury hippies. Both of them encouraged to finger-paint her heart's desire, colour outside the lines, and consider the library a second home. This led to an overabundance of daydreams.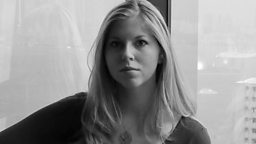 She relocated to Scotland to be with her husband, whom she met on the internet when he insulted her taste in books. She almost blocked him, but is glad she didn't. At times she misses the sunshine.
Q&A
When I write I like to: drink copious amounts of caffeine and have bad posture.
The book that inspired me to write was: "The Stars My Destination" by Alfred Bester
My speciality in the kitchen is: throwing together the contents of the fridge and hoping the result is edible.
My current view is of: people chatting and laughing in Starbucks.
One of my favourite writers is: Robin Hobb because her worlds and characters are so intricate. I drop everything when a new book by her is out.
One thing people don't know about me is: I'm double-jointed.
The thing I love the most about words is: the escape they provide.