Proms on Radio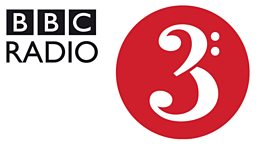 Every Prom is broadcast live on Radio 3, the home of classical music on the BBC.
Ways to listen
You can listen to Radio 3 on digital radio, via TV, mobile, laptop and tablet and in the BBC iPlayer Radio app, live or on demand for 30 days, depending on the platform, as well as on 90-93 FM.
From the iPlayer Radio app you can download concerts to listen to whenever and wherever you like.
How to find a concert broadcast
You can find each broadcast on the concert's page here on the Proms website. Where a Prom is televised, you can find the TV broadcast on the concert page too.
All the Proms radio broadcasts can also be found on the Radio 3 website and in the iPlayer Radio app.
Additional content
As well as the concerts, Radio 3 broadcasts many informative and entertaining pre-concert talks during the live concert interval as part of Radio 3's broadcast of the concert.
You can book tickets to attend these free events, as well as the concerts, from the Proms website.
Radio 3 broadcasts throughout the year programmes like Composer of the Week and The Listening Service which are rich sources of discovery if you want to find out more about the music and composers you love.
You can find links on the concert pages on the Proms website to such programmes where relevant to the concert programme.