5 quotes from Years And Years' Olly Alexander to help you manage your mental health
Radio 1 have just launched a campaign around mental heath to run throughout 2017. Called My Mind & Me, it will give young people a platform to explore & discuss a broad spectrum of issues around their Mental Health. From dealing with stress and pressure around exams; to self-esteem, confidence & body image; to anxiety and depression – we'll cover all areas of mental well-being.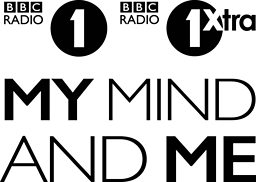 In case you missed it, the lovely Olly Alexander from Years And Years popped up on The Surgery with Gemma and Dr Radha to talk all things mental health.
While Olly has become comfortable speaking about his own mental health issues, he knows the struggles of feeling like you can't talk to anyone, from his years of quietly struggling with bulimia. These are his top five quotes from The Surgery to help anyone who might be struggling to manage their own mental health.
It's good to talk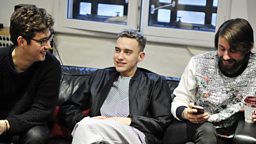 "All throughout school I really struggled with mental health problems, loads of different things, and I never told anyone. Never told my mum. And I think, looking back, it began to eat away at me. I wish I had talked sooner."
Sharing is caring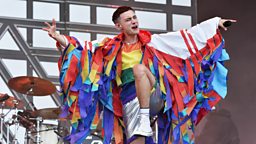 "We all know what it's like living in the modern world with social media and with friendship groups, there's a lot of stigma attached to saying you're not feeling as great as you should be, whether it's in a workplace environment or in a school... [Celebrities] don't ever want to tell anyone how to live their life, but the more we can share our experiences, the more we can help each other out."
Social media isn't all bad
"I've seen some amazing communities on Tumblr that are so supportive of each other and Years And Years fans that find each other, and they've really learned to support each other, and talked about their mental health issues with each other. That's been a really positive side of [the internet]."
Remember your mental health can have an impact on your physical health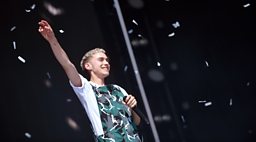 "I was bulimic for a really long time and I self-harmed as well. I eventually went to a GP and I had an irregular heartbeat that they thought might have come from the bulimia. I had to go to hospital to take a lot of tests, to check my heart was working properly. It was such a low point for me and I was so scared that I was like, 'I want to get better. I want to change now.' Then I began to see a therapist and started taking medication, and I think a combination of those things, with lots of other elements, started helping me get better."
Never forget what you've learned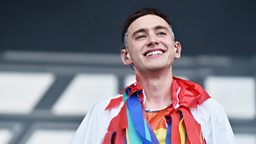 "Today and for the rest of my life I think I'll be using the tools I've learnt from medical professionals, from what I've learnt from therapy, from what I've learnt from friends and talking about things."