In 2014 a Referendum will be held in Scotland where voters will be asked "Should Scotland be an independent country". For the first time people as young as 16 will be able to vote and for many young people it will be their first opportunity to do so. This Connected Studio event will look into ideas that will help the BBC engage a younger audience with politics and current affairs. The Creative Studio was held on September 17 in BBC Scotland's headquarters, Pacific Quay.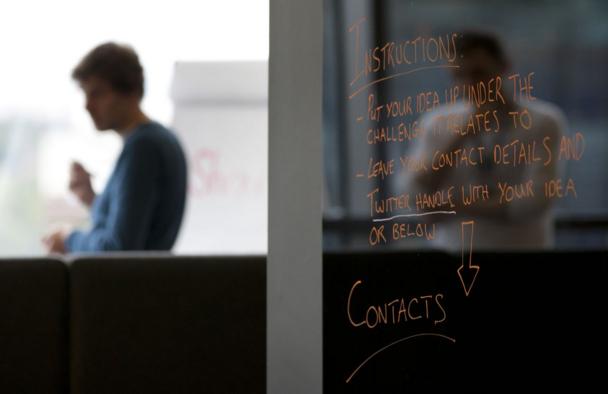 The Innovation Brief
This brief focuses on a single challenge:
Next year's Referendum on Scottish Independence offers 16 and 17 year olds in Scotland an opportunity to vote for the first time. The BBC is committed to helping all audiences understand the issues surrounding the debate on Scotland's future. Given traditional coverage of politics can sometimes be perceived, particularly by younger audiences, as complicated and not relevant to them, we want you to consider new ways of communicating with audiences which empowers them to make an informed choice in the referendum.
In meeting this challenge, we'd like you to think about:
The use of digital technologies to reach those who don't usually come to the BBC for news and current affairs, and may be put off by politics and the surrounding jargon.
Helping people to identify issues which are personally relevant to them, find answers to their questions about the referendum, and feel empowered by having a say.
Giving people a confident understanding of the voting process and its lasting legacy.
The BBC's duty to provide comprehensive, balanced and impartial coverage throughout the whole referendum period.
Finally, can your proposition have a legacy beyond the referendum—for example, as part of local, national or European election coverage in the future?
Creative Studio
Date - 17.09.13
Location - Pacific Quay, BBC Scotland
BBC participants - N/A
External participants - N/A
Total pitches - N/A
Total taken forward to Build Studio - N/A