Comments: Who do you want to win The X Factor - Grace or Rak-Su?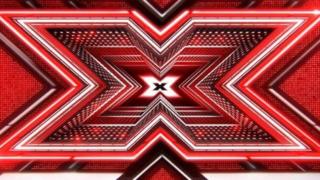 Did you see the first stage of The X Factor final on Saturday night?
Kevin Davy White, from Paris, was voted out, meaning he comes third in the competition.
That means Grace Davies and Rak-Su will sing it out for the title on Sunday.
But who do you want to win?
Thanks for all your comments, this chat page is now closed.
Your comments
I hope Grace wins because when she sings, she sings like she will never sing again.
Alana, 9, Derby
I like then both, but honestly I think Rak-Su should win X Factor, as they're more this generation and more fun. Grace is good, but she is boring.
Rak-Su make people excited and would be very good at making concerts. They just have a fun vibe to them, which I love.
Toccara, 12, Birmingham
I think that Rak-Su should win. Grace is good but is boring, and Rak-Su just want to have fu. They're just so fun and energetic. I love them so much!
Hadia
I love both of them but I really want Grace to win. I love her so much. My favourite song of hers is Roots.
Lizzy, 10, West Yorkshire
I want Rak-Su to win because they are so fun and they make people happy.
Summer, 11, Darlington
I would like Grace to win because she is an amazing singer.
Amber, 10, Darlington
I want both of them to win but Rak-Su are just crazy. I want Grace to win. Not a group who are so crazy.
Zohaib, 10, Scotland
Rak-Su to win!
Mason, 9, Manchester
I want Grace to win because she writes her own songs and her voice is beautiful.
Baylie, 8, Shropshire