Send your questions for Dance Moms star, JoJo Siwa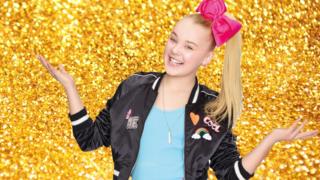 If you're a fan of giant bows then you've probably heard of JoJo Siwa.
She was a dancer on the popular American television show, Dance Moms, where her team mates included Maddie Ziegler. Since then she's been pretty busy - she's recorded a single, made giant bows popular and has her own YouTube channel.
Now we need your questions for JoJo - have you got something you'd love her to answer?
You can even send us your video questions so she can see what you're asking.
This chat page is now closed.
You must ask your parent, teacher or guardian for permission before you send us a picture or video.
We may show your picture or video on our website or in our TV bulletins. We'll show your first name and which town you're from - but we won't use your details for anything else.