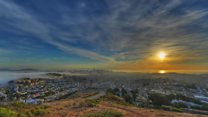 Do you prefer to go to the same place on holiday or not?
22 June 2017 Last updated at 06:49 BST
It's getting nearer to that time of year when some of you will be packing your bags and heading off on your summer holidays.
But when it comes to a destination, do you prefer to visit somewhere you know well and love, or a new place entirely?
Whitney has been investigating.