Muirfield golf club vote to let women in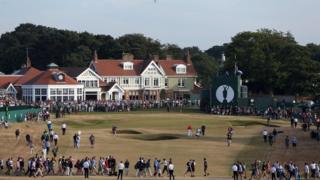 Muirfield golf club in Scotland has voted to change its rules, to let women be members of the club.
The club is hundreds of years old, and this is the first time in its history that women have been accepted.
Until now, female golfers were only allowed on the course as visitors, rather than full members.
Last year, members voted about the rule, but they said they still didn't want to let women in.
Some people thought that was unfair and old fashioned, so the course lost the right to hold a big competition called The British Open.
This time, 80.2% voted in favour of letting women in.
The club captain said "We look forward to welcoming women as members who will enjoy, and benefit from, the great traditions and friendly spirit of this remarkable club."
Now that the rule has changed, Muirfield will be allowed to host The Open again.