Here's your first look at the brand new Mary Poppins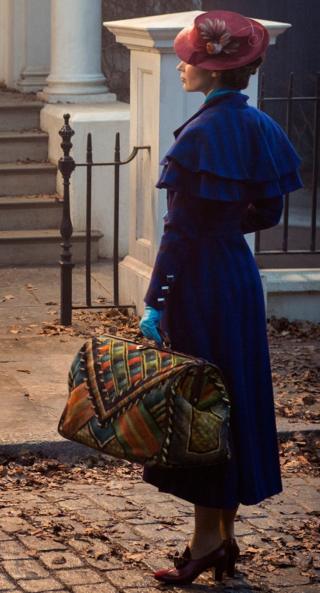 Disney has revealed the first picture of Mary Poppins from the new film they are making.
The film, called Mary Poppins Returns, will be a sequel to the original one which came out in 1964.
Mary will be played by actress Emily Blunt, who has previously been in The Muppets, Into The Woods, and Gnomeo and Juliet.
Mary Poppins is the story about a magical nanny who can sing and dance and has a flying umbrella.
She helps to look after two children from a family in London in the 1930s, and they end up going on a big adventure.
The original Mary Poppins was played by the actress Julie Andrews.
Mary Poppins is one of the many films Disney are now rebooting, such as Cinderella, Beauty and the Beast and Mulan.
Mary Poppins Returns will be out in the UK in December 2018.