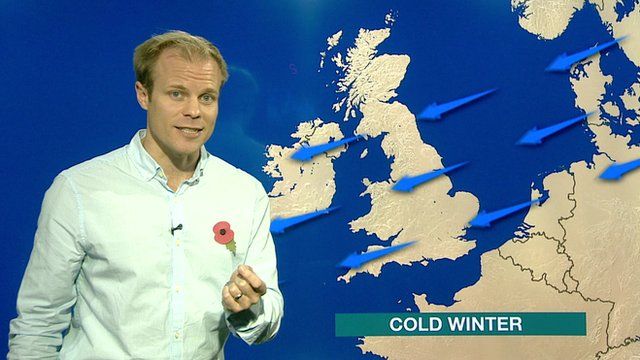 What is a polar vortex and why is it making it so cold?
8 November 2016 Last updated at 15:55 GMT
The temperature has dropped across the country this week, and there might even be some snow on the way!
But, other than it being, well, winter - what's behind this sudden cold snap?
Well it's all down to the scary sounding "polar vortex". Confused?
BBC weather presenter Simon King has the answers.