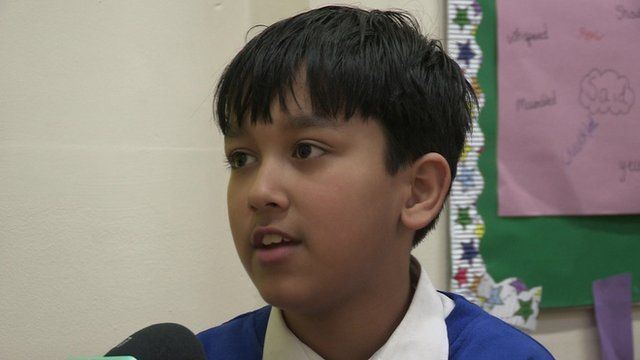 New awards to find the funniest kids book
8 February 2016 Last updated at 11:27 GMT
The shortlist for the Laugh Out Loud Book Awards has been announced.
It's a brand new prize to celebrate hilarious children's books that get kids hooked on reading.
Anyone can vote online for a range of books in three different categories and they are:
Best Laugh Out Loud Picture Book:
Hoot Owl, Master of Disguise by Sean Taylor and Jean Jullien
Slug Needs a Hug by Jeanne Willis and Tony Ross
Gracie Grabbit and the Tiger by Helen Stephens
I Need a Wee! by Sue Hendra and Paul Linnet
Best Laugh Out Loud Book for 6-8 year olds:
Badly Drawn Beth by Jem Packer and Duncan McCoshan
Wilf the Mighty Worrior: Saves the World by Georgia Pritchett and Jamie Littler
The Jolley-Rogers and the Cave of Doom by Jonny Duddle
Thorfinn the Nicest Viking and the Awful Invasion by David MacPhail and Richard Morgan
Best Laugh Out Loud Book for 9-13 year olds:
Danger is Still Everywhere: Beware of the Dog by David O'Doherty and Chris Judge
Petunia Perry and the Curse of the Ugly Pigeon by Pamela Butchart and Gemma Correll
Emily Sparkes and the Friendship Fiasco by Ruth Fitzgerald
So Newsround went to find out what books make you giggle.