Van sheds load of fish over Scottish road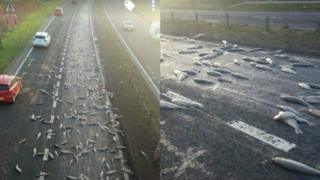 This is an unusual scene.
Hundreds of slippery fish scattered all over a busy road in Scotland.
A van shed its load of fish as it was making a delivery.
Drivers faced long delays as they were cleared up.
It was pretty smelly though.