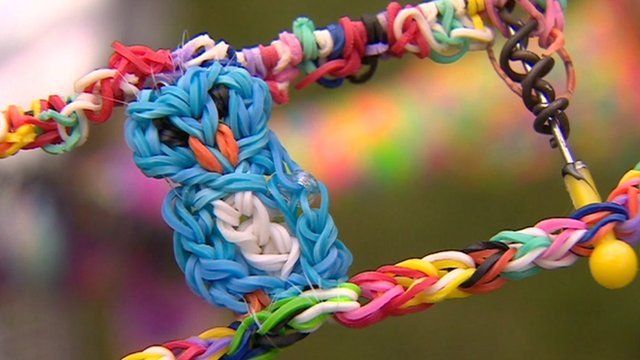 Can loom bands inspire future artists?
9 August 2014 Last updated at 13:22 BST
They're the tiny little rubber bands that have taken over playgrounds across the world.
Now it's thought loom bands could even be inspiring fashion designers of the future.
Some kids have already been using loom bands to make art sculptures in school.
Watch Jenny's report for more.