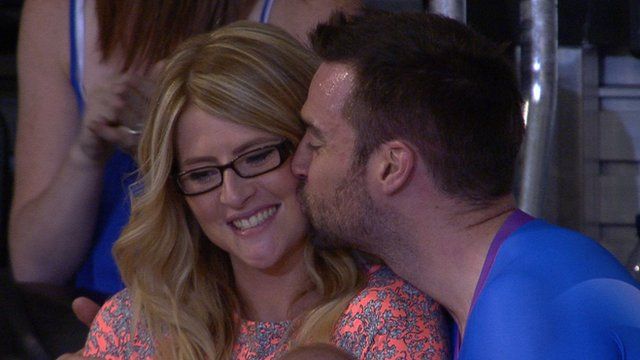 Scottish cyclist Chris Pritchard proposes after race
1 January 2015 Last updated at 00:00 GMT
Here's the moment when Chris Pritchard proposed to his girlfriend Amanda Ball in the stands at the Sir Chris Hoy Velodrome after his track race.
The Scottish cyclist, who had just finished competing in the keirin and was still wearing his race kit, punched the air in celebration when his partner said "yes".
Chris said: "I couldn't tell anybody because I didn't want it to get out, it was top secret."