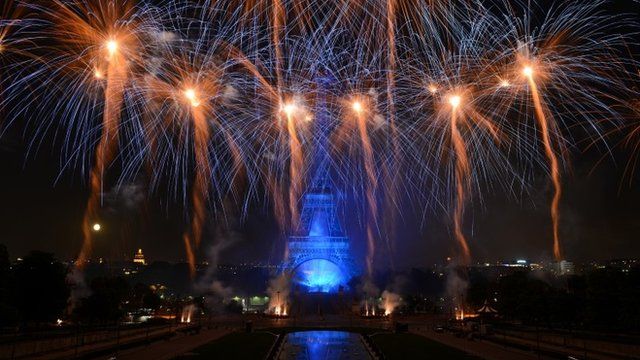 Stunning fireworks light up Paris for Bastille Day
15 July 2014 Last updated at 11:26 BST
The Paris skyline was spectacularly lit up by fireworks as France celebrated its annual Bastille Day on 14 July.
The anniversary marks the storming of the Bastille prison, which helped spark the French Revolution, way back in 1789.
The theme for this year's celebration was War and Peace, to commemorate 100 years since the start of World War One.
The 35-minute display included fireworks fired from the famous Eiffel Tower for the first time in 12 years.