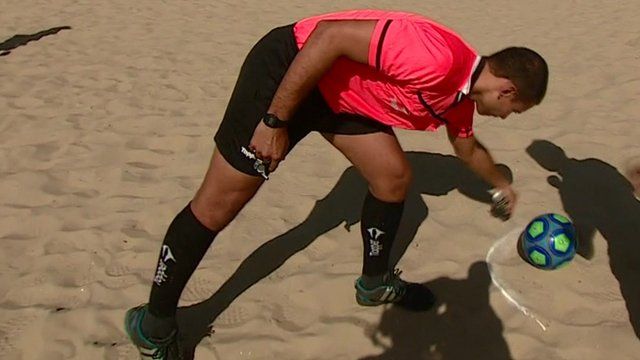 World Cup: How does Brazil's vanishing spray work?
16 June 2014 Last updated at 07:01 BST
Referees at the World Cup in Brazil are using a white spray to help enforce the correct distance between the ball and defenders during a free kick.
The marks vanish after a short period, and help officials stop the opposition edging too near the attackers shot.
The BBC's Ben Brown put the spray to the test on Rio's Copacabana beach.