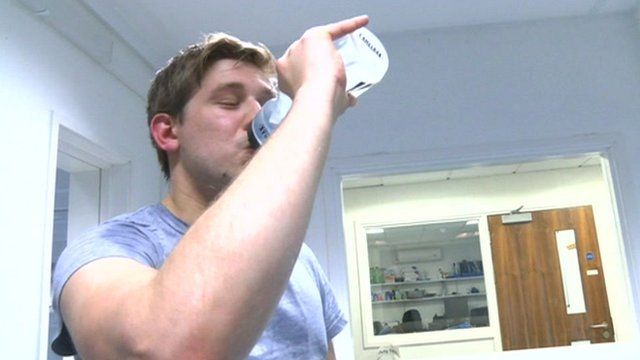 What's it like to play in Brazil?
13 June 2014 Last updated at 15:38 BST
Playing football in a hot country like Brazil is very different to playing in the UK.
Athletes need to get used to different and difficult conditions.
The University of Kent has an atmosphere chamber which can mimic any environment in the world.
Radio 1's Newsbeat reporter Steffan Powell took a football fitness test in 32 degree heat and 76% humidity.
He found out just how exhausting it can be to exercise in those hot conditions!
Let's hope it's not too hot when England play Italy on Saturday.