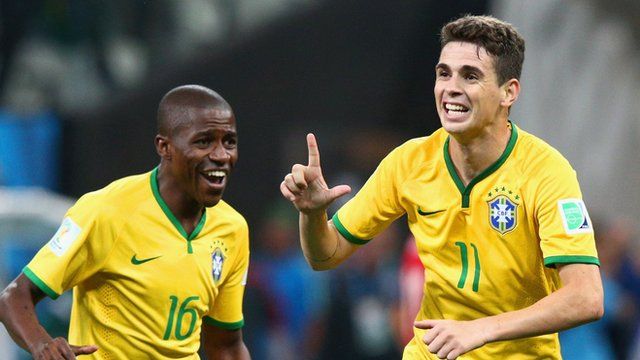 All the goals from Brazil vs Croatia
13 June 2014 Last updated at 08:12 BST
Brazil kicked-off the World Cup in style on Thursday with a 3-1 win over Croatia.
There was a shaky start when Marcelo scored an own-goal after 11 minutes - but Neymar managed to equalise before the half-hour mark.
He scored another in the 71st minute when Brazil were awarded a penalty - and Oscar gave the host nation their third point just before the end of the match.
Watch Leah's video to see all the goals and reaction from the match.