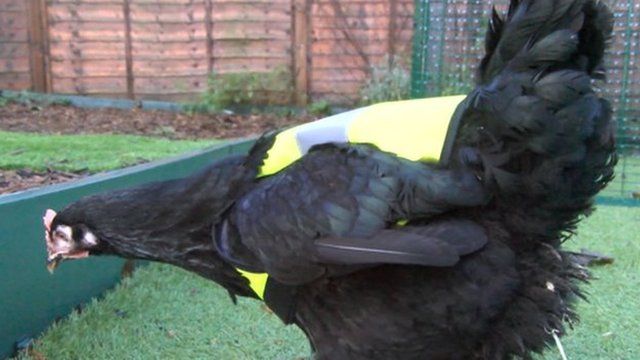 The chickens getting a fashion makeover
7 January 2014 Last updated at 16:58 GMT
If chickens ever wanted a safe way to cross the road, then they might have found one.
A company in Oxfordshire have started selling special hi-vis jackets for chickens.
They claim they keep them warm and dry and make it easier for owners to see where they are during the dark winter nights.
The coats even come in two colours - pink and yellow. No yolk!