Michael Schumacher 'fighting for his life'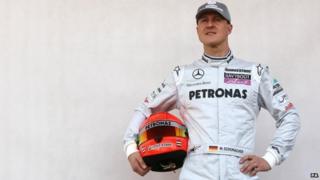 Seven-time Formula 1 champion Michael Schumacher remains in a critical condition after a ski accident.
The German was skiing in the French Alps with his teenage son when he fell and hit his head on a rock.
Doctors told reporters that if Schumacher had not been wearing a protective helmet "he wouldn't be here now".
The driver remains in a critical condition in hospital in Grenoble and his family are at his bedside.