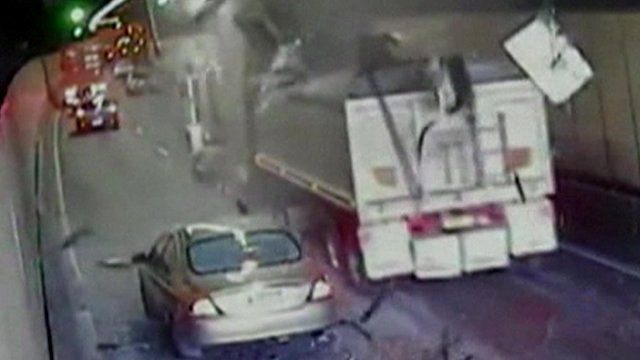 Tall lorry causes Sydney motorway tunnel crash
14 November 2013 Last updated at 10:52 GMT
A lorry has caused chaos in Australia after crashing into the low roof of a tunnel during rush hour.
Parts of the M5 tunnel in the city of Sydney were closed as emergency workers removed the vehicle and cleared the road.
The local roads minister, Duncan Gay, said the truck company will have to pay for the damage.
Luckily nobody was injured in the incident.