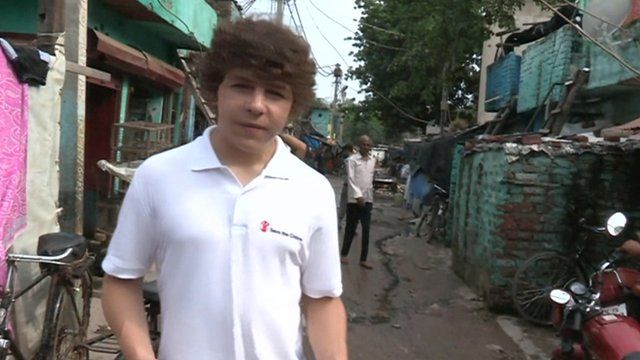 Daniel Roche's charity trip to India
20 October 2013 Last updated at 07:39 BST
Outnumbered and Just William actor Daniel Roche has been to India where half of all kids are smaller than they should be because of a lack of food.
Over 870 million people are malnourished around the world.
Daniel's hoping to raise awareness of the issue through a world marathon relay, where kids everywhere run 26 miles between them.
Watch the video to hear about Dan's trip and how he's trying to help the kids he met.