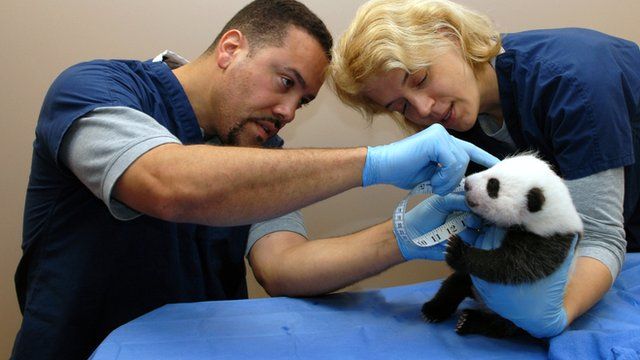 Tiny baby panda has her first check up at the vets
18 October 2013 Last updated at 12:53 BST
A tiny baby panda born at a zoo in America has had her first ever check up.
Vets at the Smithsonian National Zoo in Washington DC examined the six-week-old panda cub but she wasn't too impressed by it all.
She passed the check up with flying colours and now just needs the zoo to name her.
She's still so tiny that her eyes haven't opened up properly yet.