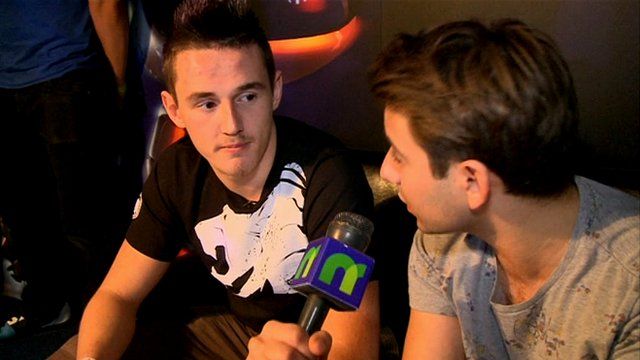 Syndicate Tom Cassell talks Xbox One vs PS4
1 October 2013 Last updated at 12:47 BST
Newsround caught up with gaming star Tom Cassell from The Syndicate Project at the Eurogamer Expo in London's Earls Court at the weekend.
With nearly 5.5 million subscribers online it's fair to say he's seen as a gaming expert - when he talks people listen.
He talks about:
How PS4 and Xbox One will go head-to-head;
How game sharing is a key area of the battleground between the two;
How the new consoles will improve games like Minecraft;
Oculus Rift - why headsets are getting exciting;
And why he's worried about Nintendo's future.