One Direction - This Is Us, or Is This Us?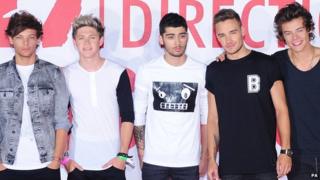 Oh no! An incident at Simon Cowell's boyband cloning factory has resulted in a new pop group - Wrong Direction.
Can you spot which of the One Direction boys' facial features have been borrowed to create Simon's "most handsome boyband ever"?