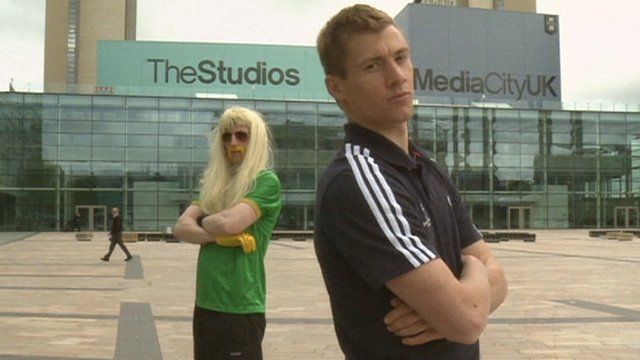 Freestyle champ Andrew Henderson takes on Barry Skillz!
1 June 2013 Last updated at 14:00 BST
World football freestyle champion Andrew Henderson is out to defend his title against the planet's best in London this weekend.
Before he set off, we put him through his paces against the kind of opponent he's never faced before...