Gangnam style's Psy spots lookalike at Cannes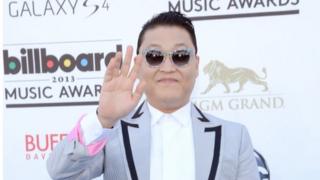 A man who was pretending to be Gangnam style's Psy so he could party with celebrities at a glitzy film festival, has been found out - by the man himself!
The real Psy saw the fake one in a photograph at the Cannes Film Festival, and tweeted: "Seems like there's another ME at cannes...say Hi to him #PSYinSINGAPORE".
Cheeky!