One Direction beaten by The Wanted in Virgin awards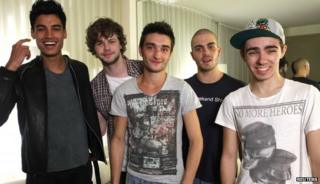 Bad news One Direction fans - The Wanted have beaten them! In the Virgin Media Awards, that is.
The Wanted boys have been crowned the best group after more than one million people took part in a poll.
The public vote was part of the Virgin Media Awards and the result was really, really close.
And when we say close, we mean it - the I Found You singers beat the former X Factor contestants by less than 1% of the vote.
This isn't the first time there's been rivalry between the two boybands - The Wanted lost out to One Direction in the Best New Artist category, at the 2012 MTV Video and Music Awards.
Both groups are currently working on building their success in America and this won't be the last time they'll be fighting for the same award.