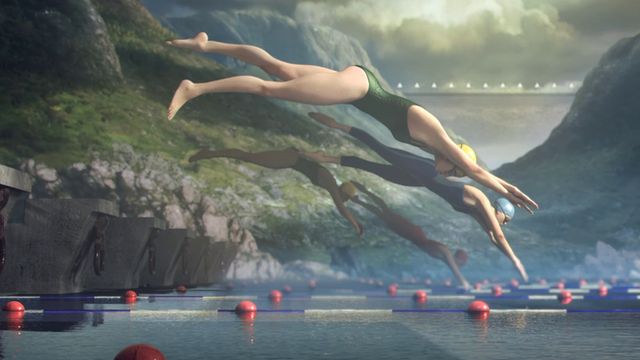 BBC Olympic animation shown for first time
2 July 2012 Last updated at 13:09 BST
The BBC has unveiled an animated advert for the London 2012 Olympic Games.
The UK is seen as a giant stadium with Olympic athletes preparing and competing in a range of landscapes.
Scenes include:
Swimmers battling it out in lanes created by buoys on a net cast by a fisherman
A BMX rider preparing at the edge of a cliff
Track cyclists racing around quarries
Sprinters and gymnasts going through their paces on streets
The advert is based on the idea of the UK as a giant stadium.