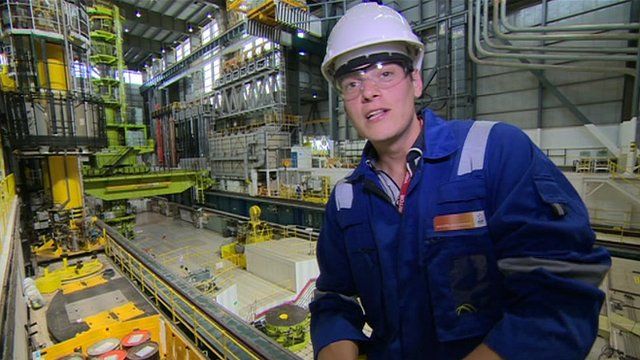 Joe investigates nuclear power
11 June 2012 Last updated at 19:45 BST
Nuclear power can produce massive amounts of energy - one station can make enough for more than a million homes.
But it's also controversial because of the dangerous waste it produces.
All this week Joe is looking at how power is made before it's sent to you.
Today he's at a nuclear power station in Somerset and investigating the future plans for the technology in Britain.
If you'd like to find out more about Joe's energy adventure get your questions to him on the CBBC MESSAGEBOARDS where he'll be answering them live after the final report on Friday at 5:15pm.
For example - How can I save energy and electricity around the home? How is electricity sent from power stations to my house? Can you run a car on solar power?