Try Newsround's quiz of the week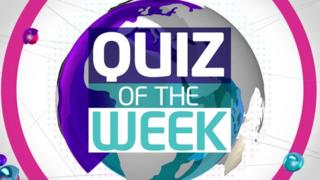 Welcome back Quiz of the Week fans!
We've got good news. Our quiz has got a brand new look, with bigger images, more questions - and soon it'll work on more devices like phones and tablets, too.
It's got a new home, on the CBBC website. Click the link that says "Play our Quiz of the Week's news", to play it.
Check back every Friday morning for the latest quiz!