Charity reveals computer screen tanning offer as a hoax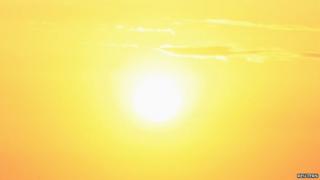 A website promising you can get a suntan from your computer screen has been revealed as a hoax.
The webpage said it could convert the light in computer screens to produce UV rays, like the ones that come from the sun and help you tan.
But it was a hoax set up by skin cancer charity Skcin to raise awareness of the dangers of sun beds and skin cancer rates in the UK.
More than 200,000 people clicked on the website to see its "Tan-tastic" offer.
Instead of being able to top up their tans though, they were shown facts and figures about the dangers of skin cancer.
A spokesperson for the charity said: "This is an astonishing response and has undoubtedly helped raise awareness of the dangers of skin cancer in this country."