BBC Newsround Home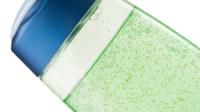 Government ban microbeads from cosmetics
The government have said that companies have to stop uses the beads in products they make by the January 1st 2018, and by the end of June next year it will be against the law to sell products with microbeads in them.
More stories
Harry Styles in Dunkirk
A new film has come out in cinemas called Dunkirk, which is the first film that Harry Styles has acted in. It is about a very important moment in history. Find out more about it.
Video 1:11
Women's Euro 2017: Players to watch
England face off against Scotland tonight in their first game of the 2017 Women's Euros so we thought we would get a professional insight into which players to look out for.
19 July 2017

From the section

Sport