BBC Newsround Home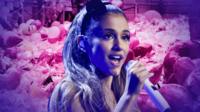 Manchester Attack: Children still affected six months on
Charities say many children are still recovering from the emotional trauma of the terrorist attack.
More stories
Mugabe resigns as Zimbabwe's President
Robert Mugabe has stepped down as President, after the army took control in the African country last week. Find out all about what's been happening in Zimbabwe here.