BBC Newsround Home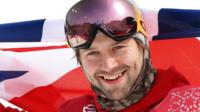 Morgan wins Team GB's record fifth medal
Billy Morgan wins bronze in the men's snowboarding big air to secure Great Britain their highest medal haul in Winter Olympics history.
Vote: Should schools ban hairstyles?
A school in the UK banned pupils from having what they've called 'extreme hairstyles', but some people don't agree with it. Let us know what you think.