BBC Newsround Home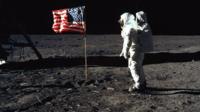 Top 5 amazing space discoveries
As Nasa announce they've found ice on Pluto we look back at the most incredible space discoveries ever.
9 October 2015

From the section

Home
More stories
Video 2:35
Disabled football fans want change
Only five out of the 20 clubs in the Premier League have the number of wheelchair spaces in their stadiums that they're supposed to. Ricky's been finding out some of your stories...