BBC Newsround Home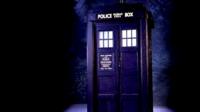 The Doctor Who rumour that EVERYONE is talking about
The Mirror has reported that a certain actor is tipped to play the Doctor's next companion, but the BBC has not commented so nothing has been confirmed.
Great British Bake Off: What's new?
It's almost here! The brand new series of Great British Bake Off will be hitting our screens next week on Channel 4. Here's a sneak preview of some moments to look out for in the first episode.