BBC Newsbeat Front Page
Top Stories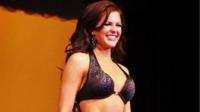 A diabetic model who appeared on stage wearing an insulin pump attached to her bikini has told Newsbeat she did it because she felt she had a "duty" to other women.
As the government admits it can't work out the finances around student loans, are you having problems with them?
Girls Aloud singer and X Factor judge Cheryl Cole celebrates her wedding with a party for friends and family in London.
Iron Man Earnings
Iron Man star tops Forbes actors' rich list for the second year, with estimated earnings of £43m
You Might Have Missed
Emmy-nominated TV show Fargo is set to return for a second season but with a new cast.
Forty-four per cent of UK drivers convicted for killing cyclists go to jail, Newsbeat has found after an Freedom of Information request to all 45 UK police forces.
Speaking to Nick Grimshaw on the Radio 1 Breakfast Show, Irish trio The Script describe making their new album on the road.
Other Top Stories
Latest From BBC News
The search for victims of the Malaysia Airlines crash in Ukraine must go on as only some 200 bodies have been recovered so far, Dutch officials say.
Latest From BBC Sport
Olympic silver medallist Fred Evans is out of Glasgow 2014 after being refused accreditation in another major setback for Team Wales.
Latest Programme
The day's top news including a warning that the student loan system is under threat.
22 July 2014