Cardi B defends fiancé Offset over use of 'queer' in a song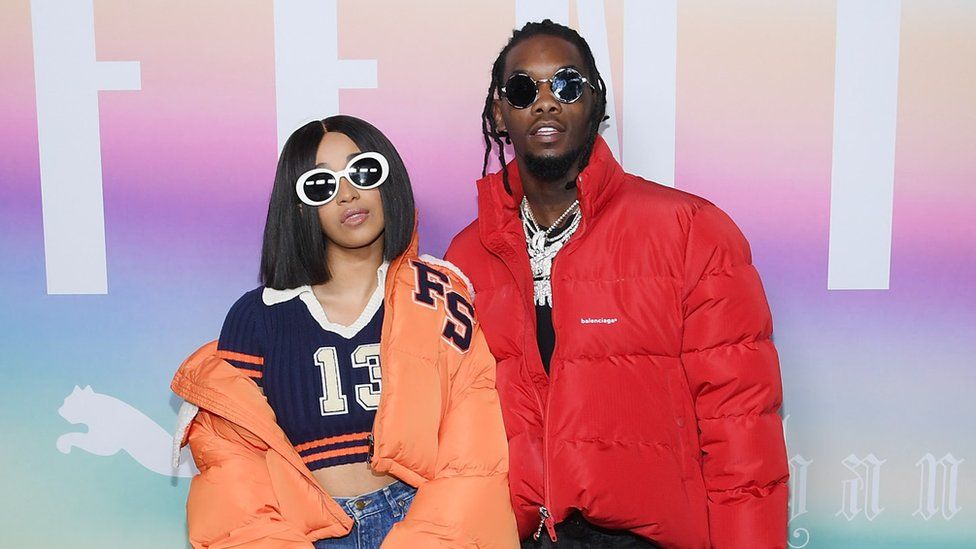 Cardi B has defended her fiancé after he used the word "queer" in a song.
Offset, who is part of hip-hop group Migos, apologised last week over the lyric "I cannot vibe with queers" which featured on YFN Lucci's song Boss Life.
He faced a wave of criticism for his use of the word - which is considered by many to be a homophobic slur.
"I'm not going to let somebody call him homophobic, when I know that he's not," Cardi B said in a live stream posted on Twitter.
"He literally told me I didn't even know that was a word for gays',' she said.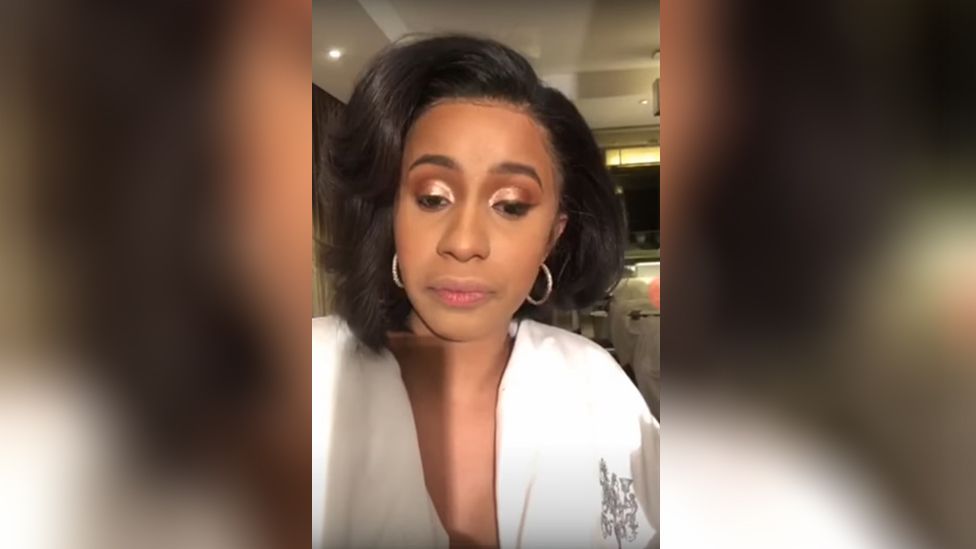 Offset claimed the lyric was not written about gay people but referred to someone being "strange or odd".
Addressing those who criticised her fiancé, Cardi added: "Why don't you educate people? Why is it that you got to bash them and label them something that they're not?
"I'm so tired of the back-and-forths and the debates. What is the point of the debates?
"I see him around gays and he treats them with the same respect he treats everybody."
Offset last week faced a backlash, including from singer MNEK and US TV presenter Karamo Brown, for his use of the word.
Cardi B became famous last summer with the release of her song Bodak Yellow.
She became the first female rapper in 19 years to reach the number one spot on the US Billboard Hot 100 in September 2017.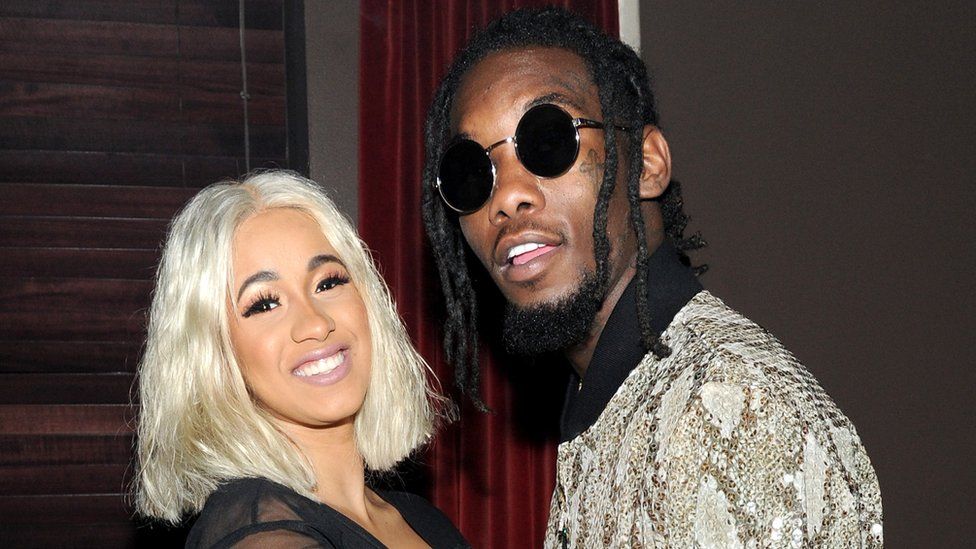 The New Yorker also talks about how her sister "constantly tells me that people be judging her when she holds her wife's hand.
"I have gay friends and I have trans friends and I see how sometimes they get treated and I do not like that."
Offset's group Migos were accused of homophobia last year after making comments about rapper ILoveMakonnen, who had come out as gay.
Find us on Instagram at BBCNewsbeat and follow us on Snapchat, search for bbc_newsbeat