What Radiohead's lawsuit means for Lana Del Rey and her career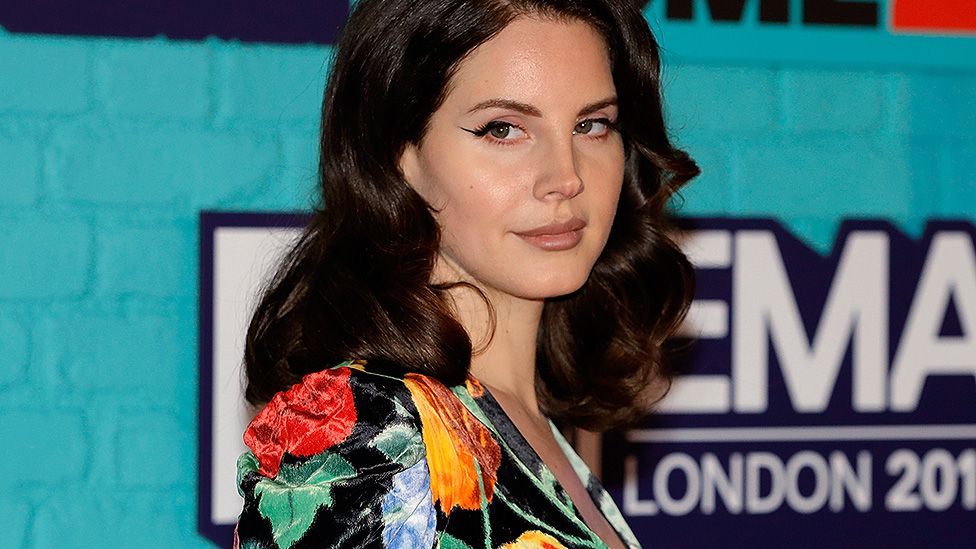 Lana Del Rey says she is being sued by Radiohead because they believe her song Get Free copies their hit Creep.
Lana tweeted saying she had offered the band 40% of the publishing rights of Get Free but that Radiohead have asked for 100%.
If Lana loses 100% of the publishing of the song, it means she would earn notably less from streaming or any radio play of the song.
All of that would go to the people credited with writing Creep.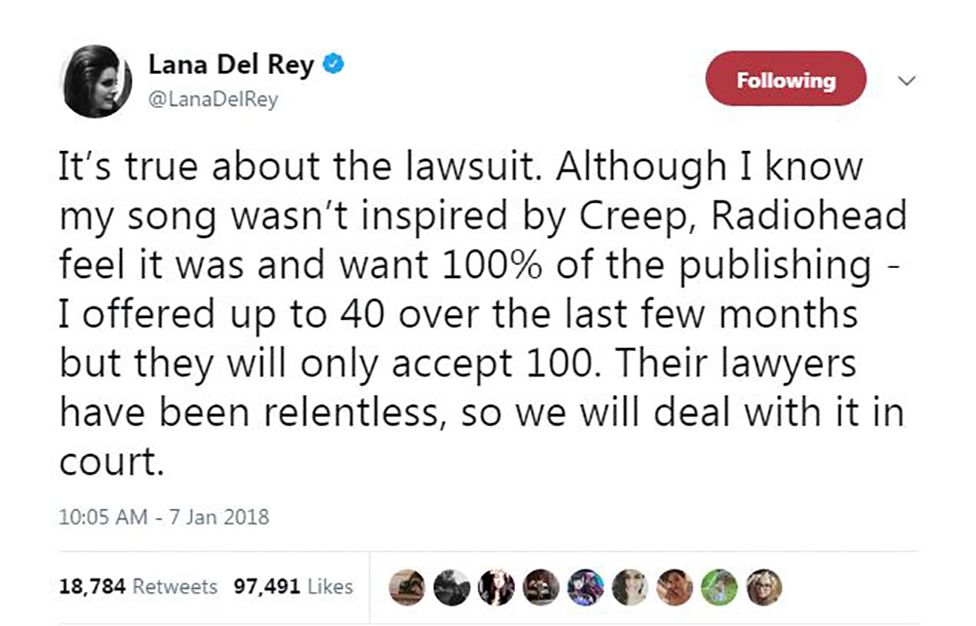 In the music industry, publishers are the people who own the writing of the songs, while record labels own the recording.
"Usually, the golden rule in publishing is to sort all of these things out before a track is even released," Simon Pursehouse, the director of music services for Sentric Music, a Liverpool-based music publishing company, tells Newsbeat.
"Arguably, if she'd approached Radiohead before hand, they could have negotiated a split."
He says once a song is released to the public, it is harder to negotiate a deal both parties will be happy with.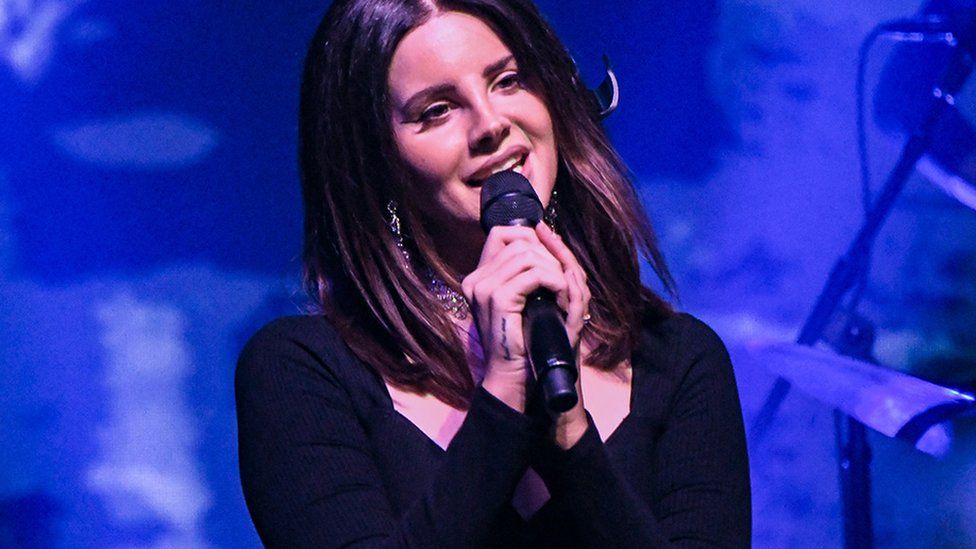 In 2015, Tom Petty was given a 12.5% songwriting credit on Sam Smith's Stay With Me, earning him a percentage of radio play and streams of Sam's huge worldwide hit.
But in this instance, Lana's tweet suggests Radiohead want a lot more than Tom Petty was awarded.
"Usually these things are dealt with privately and to some extent behind closed doors," says Blair McDonald, the managing director of London publishing company AMLOR Music, about Lana revealing details of the legal bid online.
(Warning: Third party video may contain adverts)
Blair tells Newsbeat publishing disputes like this are more common now due to more collaborations between writers (Get Free was written by Lana and regular co-writers Rick Nowels, Kieron Menzies and Dean Reid) but that they have been happening for decades.
"It has happened almost since music publishing began so it's difficult to come up with a one-fix solution that will stop it happening in the future," he adds.
"In the vast majority of cases, there's no malice intended when these things happen. It's just the nature of composition."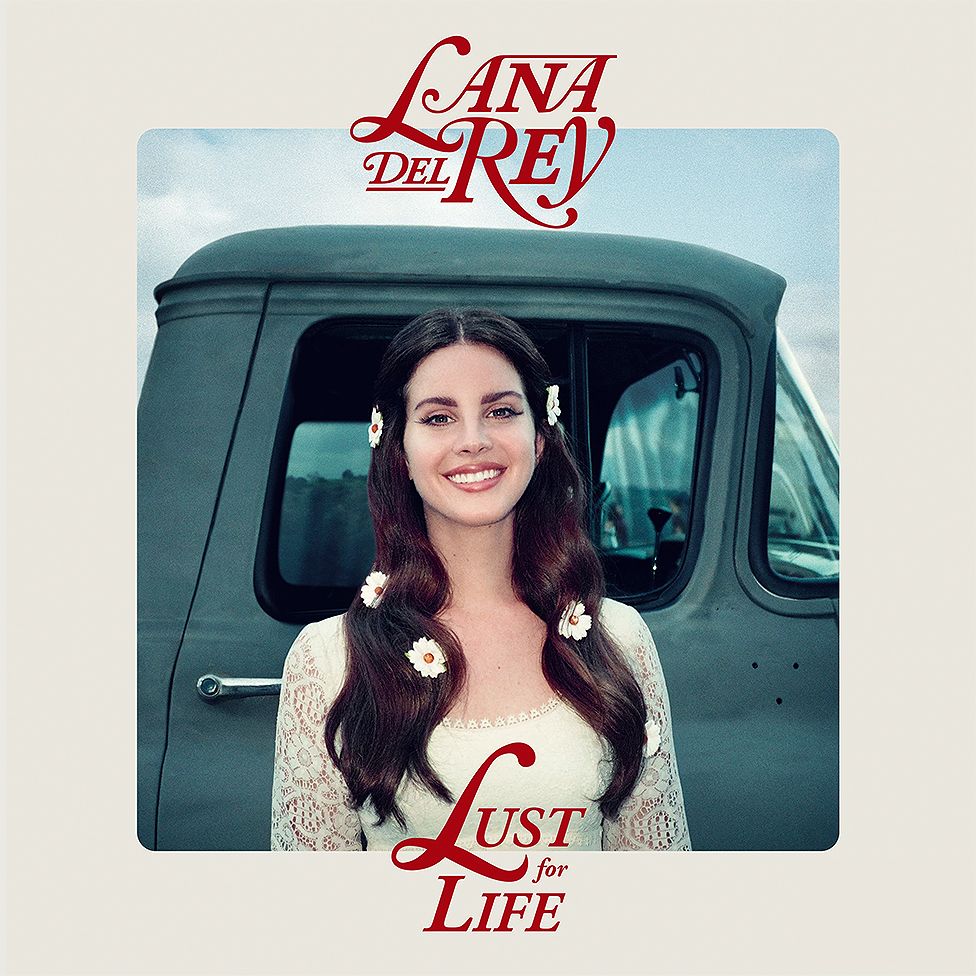 And this isn't first time Radiohead's song has been the subject of a publishing dispute. They credited Albert Hammond and Mike Hazlewood of seventies band The Hollies as co-writers on Creep after claims the song was similar to their track, The Air That I Breathe.
So in theory they'd both get money from Lana's Get Free if Radiohead win their case.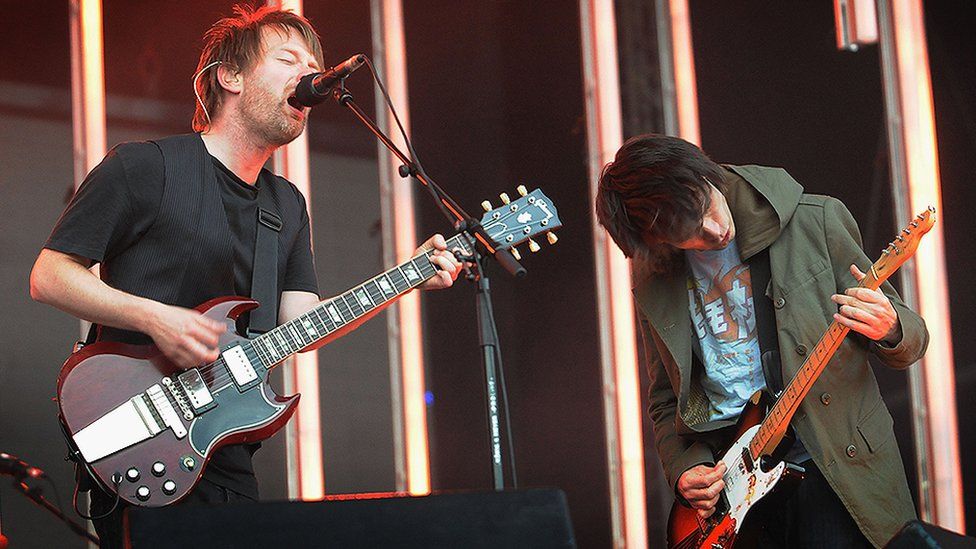 However, while Creep was a major hit for Radiohead, Lana Del Rey's Get Free is not a lead single from her Lust For Life album.
So even if she loses 100% of its publishing in a court battle with Radiohead, it won't be a major setback for Lana's career.
"It would be much more of a disaster if it was a key single that was getting a lot of airplay ad receiving a lot of streams," says Simon.
"They are the ones that generate the most amount of music publishing royalties."
"I don't think it's terminal to her career by any stretch of the imagination," agrees Blair.
Neither Blair or Simon work in publishing for Lana Del Rey or Radiohead.
Find us on Instagram at BBCNewsbeat and follow us on Snapchat, search for bbc_newsbeat