James Norton says being linked to James Bond was 'wonderful'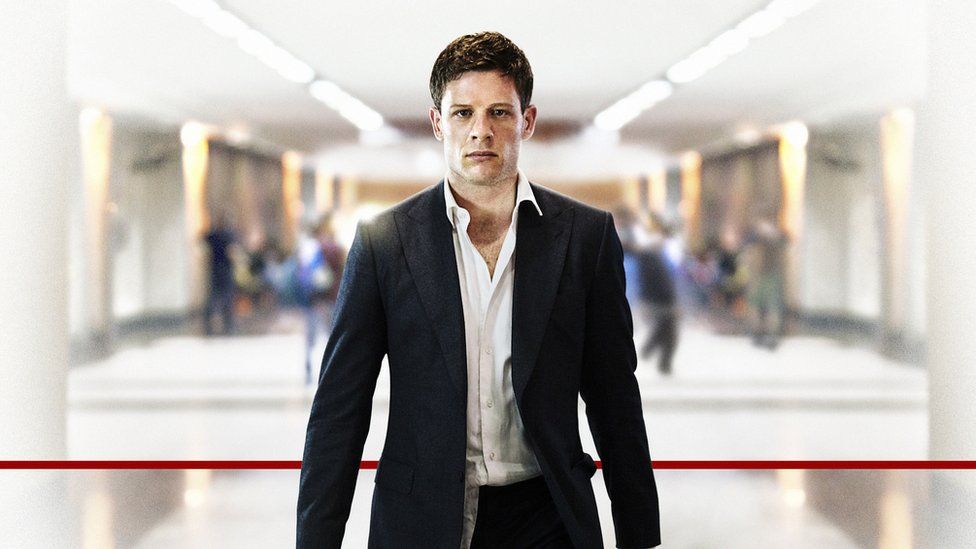 Before Daniel Craig agreed to play James Bond again, James Norton was a frontrunner to take over.
The 32-year-old actor now hopes Daniel does "five more movies" so he can keep the rumours at bay.
"It's lovely, wonderful and complimentary to be involved in that conversation but it's just a rumour mill and that's as far as it goes."
But the Bond chat is hardly surprising when you look at James' new drama, McMafia.
Warning: Third party content, may contain adverts
The eight-part series sees James play a successful banker who is drawn into his family's Russian underworld - with obvious 007 comparisons.
In episode one, he appears in a tuxedo, mingles with women at a casino, fights bad guys and appears in the sea in some tight trunks.
"I did mention at the time that those scenes would possibly contribute to the [Bond] rumours but McMafia is its own beast.
"I hope Daniel Craig does five more movies and can keep the rumours on himself. I'm a big fan of his and - selfishly - I'd like him to carry on."
Even though his star is on the rise, James says he's "not pining to lose the ability to walk down the street".
"I love cycling in and out of Peckham and on my bike."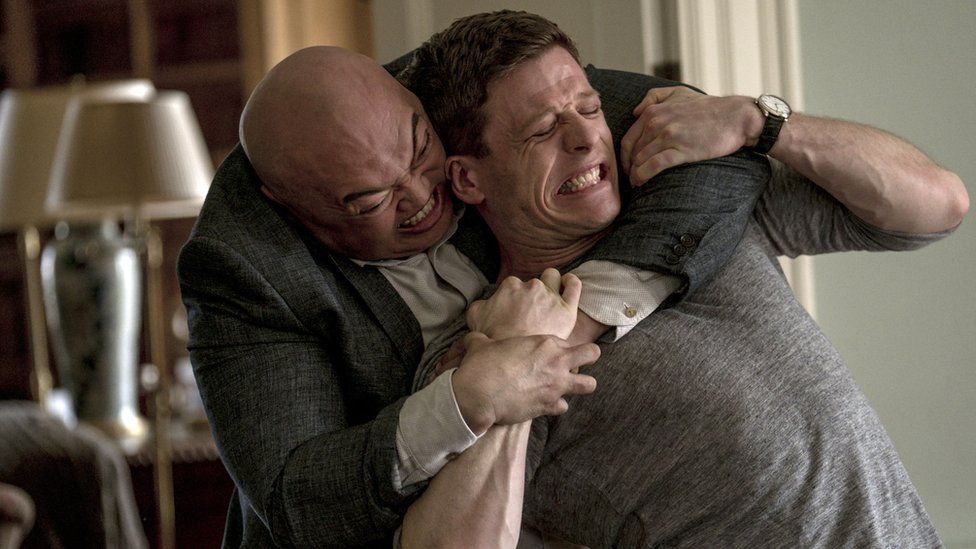 McMafia is a UK-US co-production and James says it could not be more timely, considering the current relations between Russia and the US.
"At times it felt like the news was trying to keep up with what we were filming.
"People have an appetite to see what this type of alleged corruption looks like in a drama, rather than a dry piece of news."
For the role, James learned the Russian martial art of Systema, which he says "is about embracing conflict and letting your body relax".
"If someone punches you, you let your body take the hit rather than tense up.
"I went to my trainer's Systema class where I was learning along with 20 big - mainly Russian - men. In the show you see me being hit and he's really doing that.
"It's bizarre but it was amazing and I learnt a huge amount."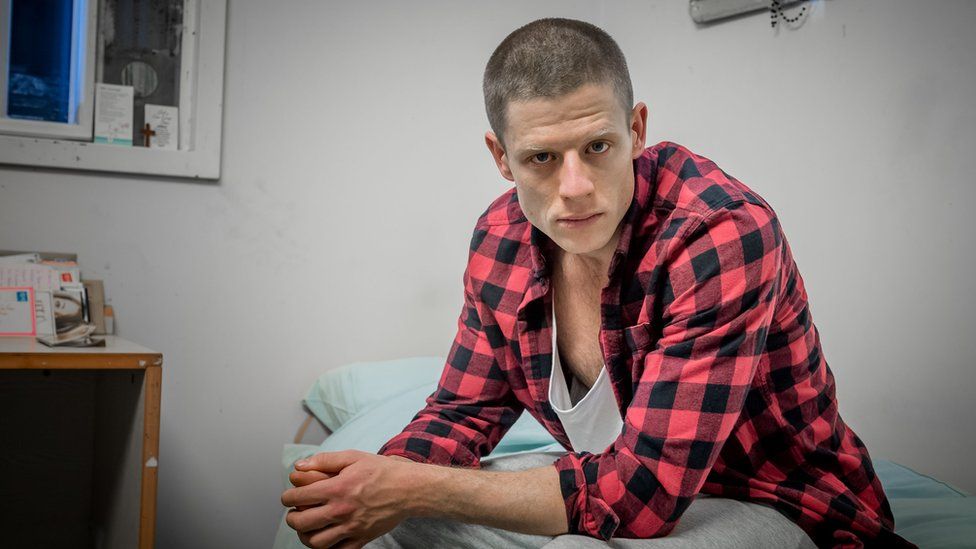 For many James is best known for playing the terrifying Tommy Lee Royce in BBC drama Happy Valley, a role he received a Bafta nomination for in 2015.
"There will hopefully be a new series of Happy Valley," he says.
"Hopefully I'll get to shave my head again.
"Bizarrely, I have a real love for the character of Tommy and for Sally Wainwright's writing so if she writes another series I will be back for sure."
Find us on Instagram at BBCNewsbeat and follow us on Snapchat, search for bbc_newsbeat