The five personalities at every Christmas party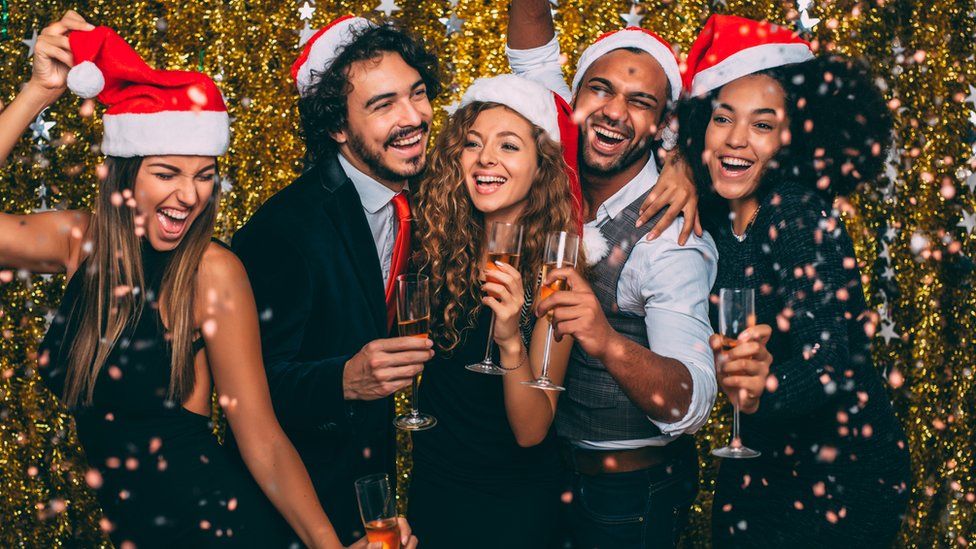 Christmas party season is here, and when you've clocked off and hit the pub, you might discover a side to your colleagues that you may not have noticed before.
Clinical psychologist Ros Taylor has been telling Newsbeat about the five types of characters you'll find at every festive shindig.
So which personality are you?
The organiser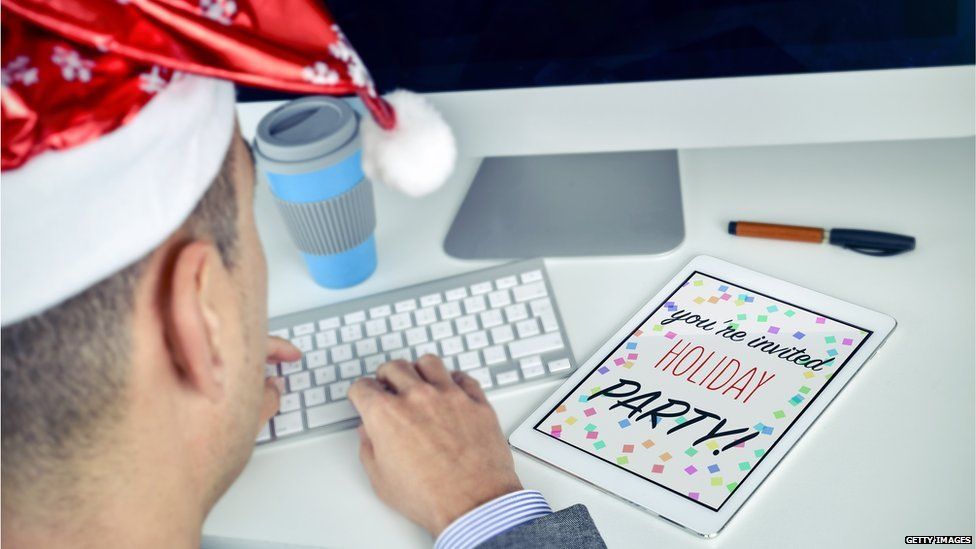 The organiser isn't a great networker because they don't really like to socialise and they might even dread going to the Christmas party, Ros says.
This person is relatively sensible.
"They definitely won't let themselves get out of control, and like to have everything in their place."
Conservative in what they wear, likely to be dressed in dark blues and black, they are also conservative in what they drink.
Ros continues: "Don't be surprised if they just have one drink and slip out the back door without a goodbye. They might even bring the car."
But if they are drinking alcohol, they'll enjoy red wine and will be found surrounded by their small clique of loyal friends.
The climber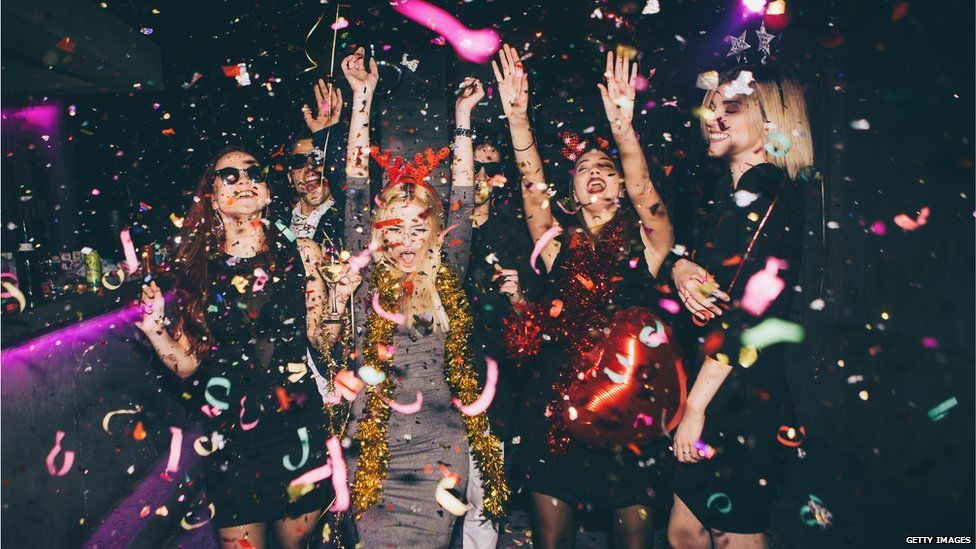 The climber sees the Christmas party as an career opportunity and thrives on networking. To them, a social event is all about the chance to talk to the bosses and to impress.
Ros told Newsbeat: "They'll be dressed smartly - think sharp suits for the men and sequin glam for the women who'll probably have spent time in the hairdresser and nail bar beforehand.
"The climber loves to keep up their image, and can be quite materialistic."
Always looking for stardom, the climber is always aspiring. They can normally be found asking the waiter for a refill of white wine or champagne. The more expensive, the better.
The temp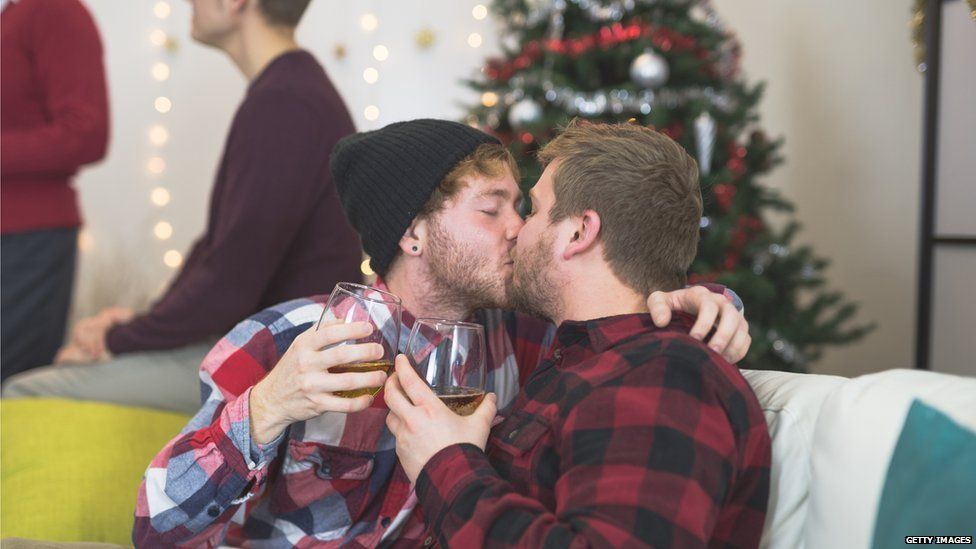 The temp is less attached to their career, and more care-free. They could be an intern, or someone on a short-term contract.
"They enjoy socialising, and will talk to anyone. In fact they really don't care who they talk to, as long as they are up for a laugh and a good time," says Ros.
The temp's tipple of choice? Vodka, alcopops, ciders. Anything cheap and a lot of it. The temp might even bring a hip flask, or some cheap wine. They'll definitely get drunk.
Expect to see them and their friends at the very end of the night, asking: "Where's the after-party?" This group is the most likely to kiss someone on the night out and they don't mind the idea of co-worker hook ups.
The nurturer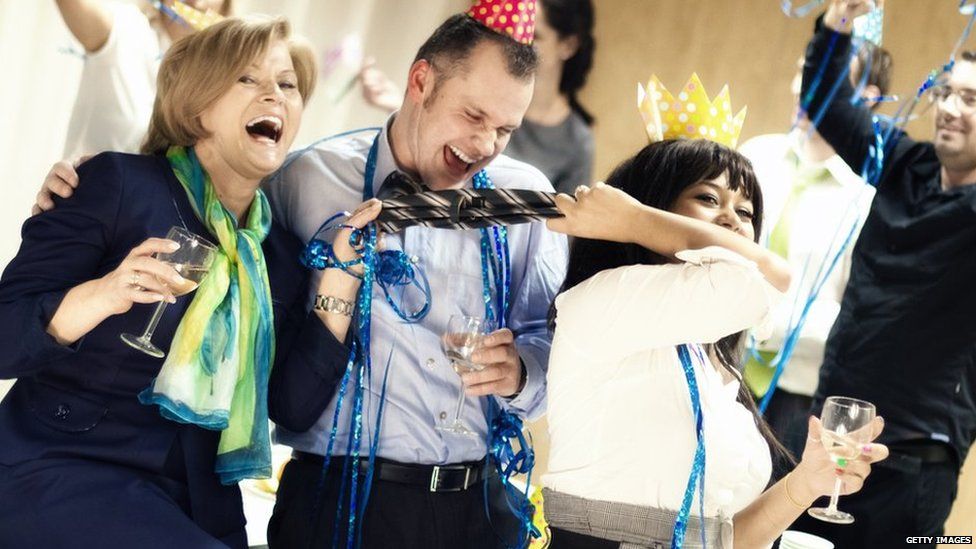 The nurturer has no fixed group of friends and their main priority is to look after other people and socialise, says Ros. "The parent of the group if you like."
Ros explains: "If you need a drink, the nurturer is the one to ask. If you've drunk too much, the nurturer will be holding your hair back and giving you water. Basically he or she is an all-round good person who puts others first."
The nurturer can be quite a loud character who doesn't take themselves too seriously and won't be hard to spot. Think Christmas jumpers and Santa hats. When not looking after others, they'll be found on the dance floor or giving it large at the karaoke. This is someone who isn't afraid to let their hair down.
You'll likely find them swigging back a gin and tonic.
The creative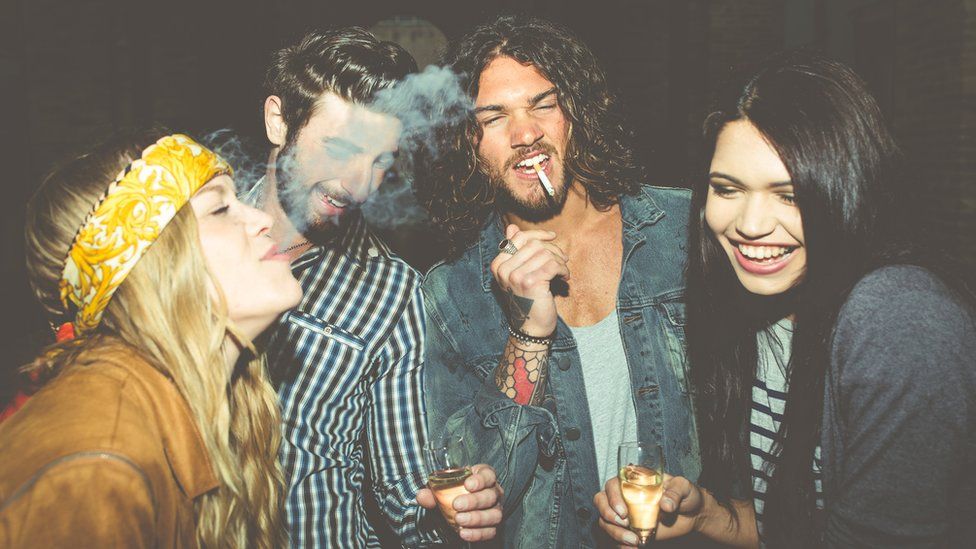 Probably the easiest member of the team to spot and not least because they are likely to have tattoos and a piercing.
Ros says: "This person loves to be different and edgy. They will also be working in the creative department in the office, in something like marketing."
You'll find the creative showing off their their musical tastes and they're likely to be found behind the decks at the Christmas party. If they're not controlling the music or ordering a pint, they might be outside having a cigarette with the temps.
Ros Taylor was talking to Newsbeat's Shiona McCallum.
Find us on Instagram at BBCNewsbeat and follow us on Snapchat, search for bbc_newsbeat