A royal guide to the cast of Suits for Prince Harry and Meghan Markle's wedding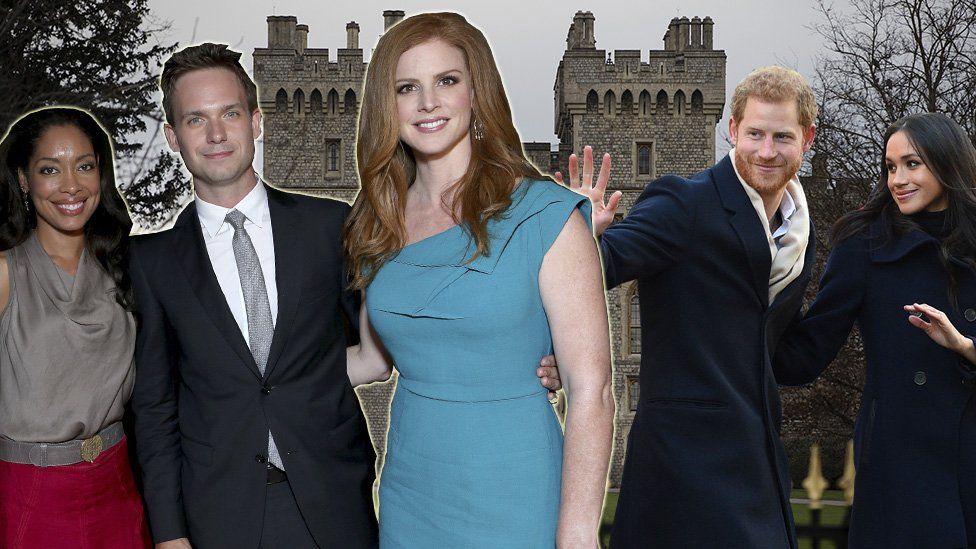 Stewards working at Prince Harry and Meghan Markle's Royal Wedding in 2018 have apparently been told to watch her TV show Suits before the big day.
It's so they can recognise cast members if they make the star's guest list for her marriage in May.
They might want to skim through a few episodes of The Crown as well, to make sure they know who's who on both sides.
Hugo Vickers, who is Captain of the Lay Stewards, has issued the order to staff at Windsor Castle.
"I've told the Stewards to get Netflix and watch Suits, so they know who everyone is at the wedding," he said, according to the Daily Mail.
Stewards have got seven series of the US legal show to binge watch but there's plenty of time to get acquainted with the staff of fictional New York law firm, Pearson Specter Litt.
But in case they can't find the spare time to plough through the show, here's a quick guide for anyone working at next year's royal wedding.
Patrick J. Adams (Mike Ross)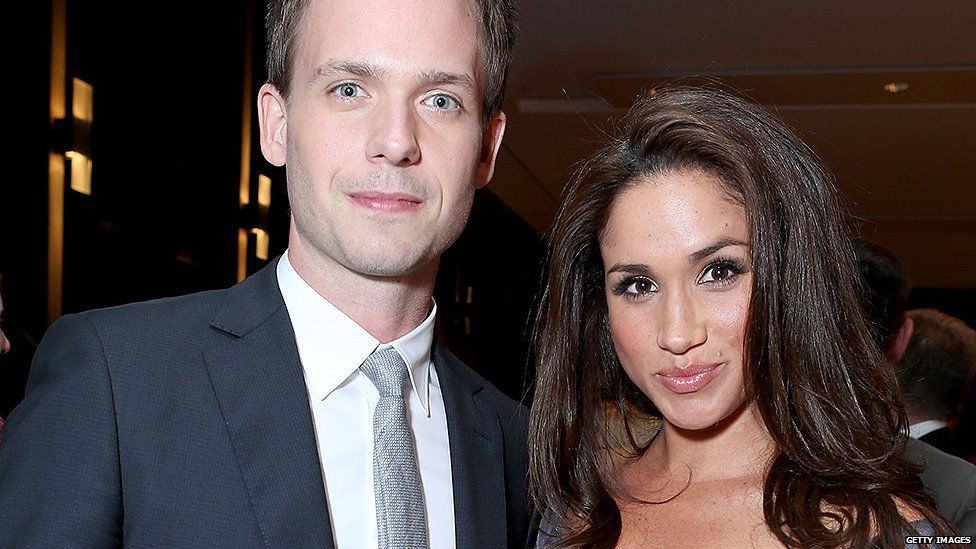 Watching a few episodes of Suits should give the wedding stewards some idea of who Patrick is.
He plays Mike Ross, the star of the show, who is working fraudulently as a New York lawyer despite having no legal training.
More importantly, he has played Meghan's on-screen boyfriend for the best part of a decade, so could be the one person at the wedding who knows the bride as intimately as the groom.
Just make sure you've got one eye on Patrick when it gets to the "If anyone has any objections..." part of the ceremony.
Gina Torres (Jessica Pearson)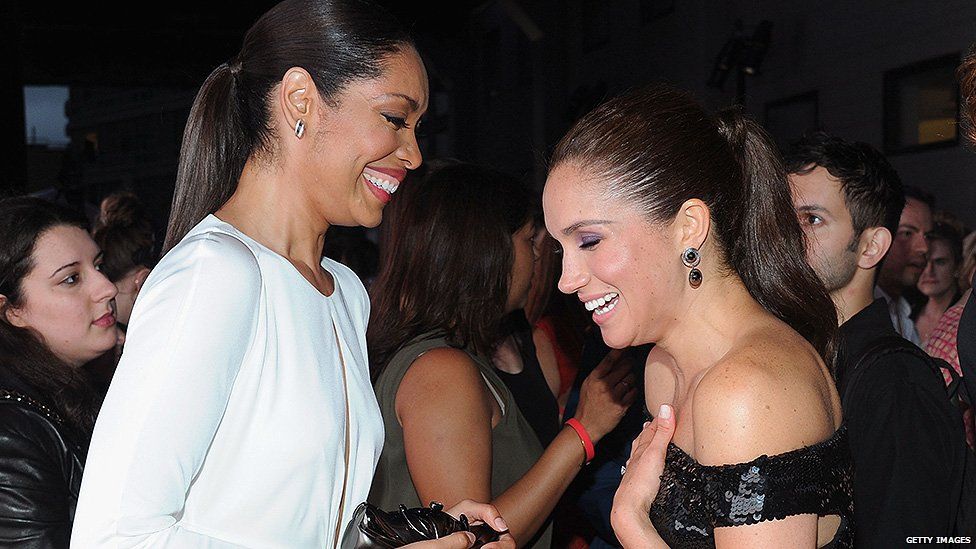 Gina Torres is television royalty and you'd be hard pressed not to have seen at least one iconic show she's been involved with.
Gina has kicked ass in sci-fi shows Alias, Angel and Firefly but she has also more recently appeared in Westworld, Gossip Girl, Revenge and Hannibal.
Gossip magazines reported that Gina Torres and her ex-husband Laurence Fishburne "double dated" with Meghan and Harry earlier this year, and their "sources" would no doubt be thrilled to see Suits' leading female stars reunite at the wedding.
Sarah Rafferty (Donna Paulsen)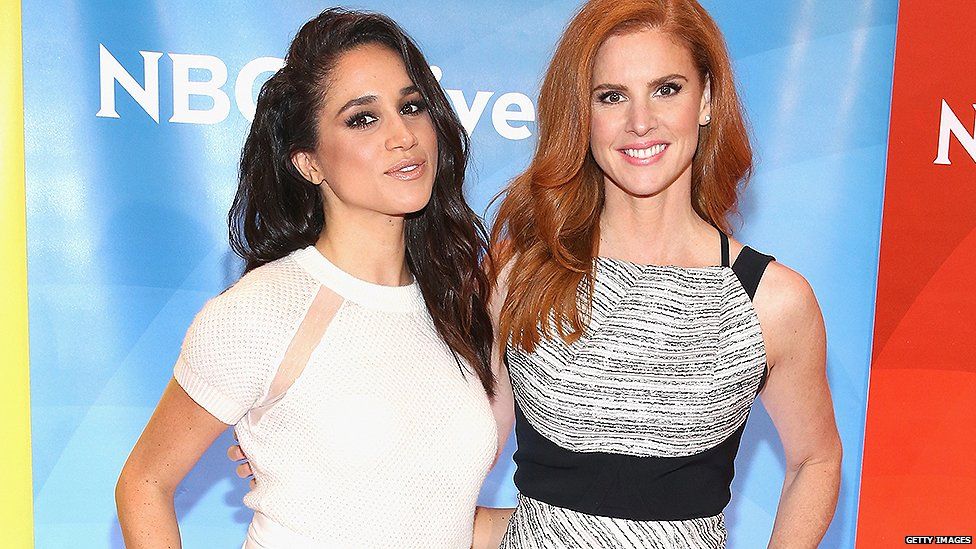 Sarah is one of Meghan's closest friends on Suits and they hang out on and off the set.
And, like all good friends, Sarah has said almost nothing to the press about Meghan's relationship with Harry.
"I don't comment on my cast mates' personal lives, but of course, it's very exciting," she said about her friend's relationship, to the disappointment of celebrity journalists hoping for something much juicier.
And it's this sort of thing that will get Sarah a +1 to the royal wedding, at the very least.
Gabriel Macht (Harvey Specter)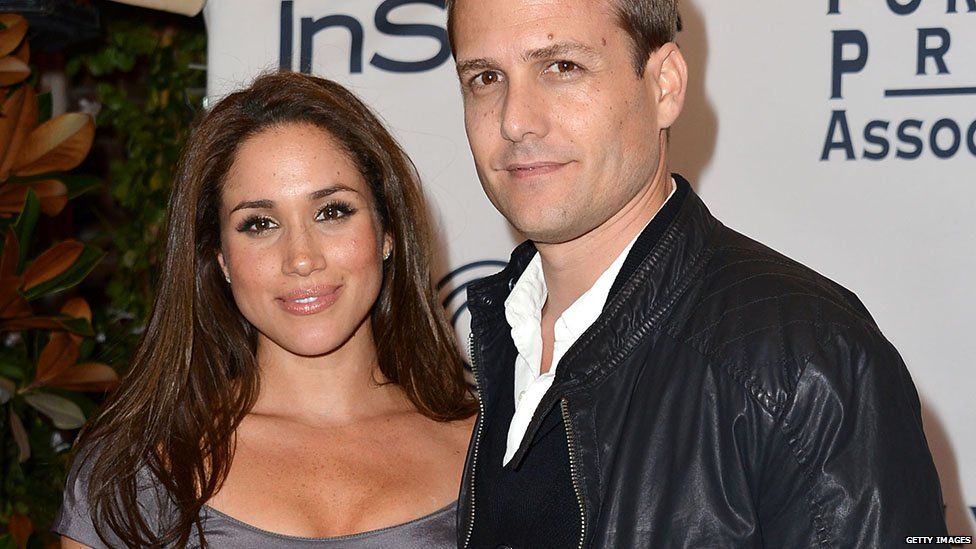 It's always a big debate when it comes to a wedding: Do you invite the boss?
Gabriel plays the head of the law firm in Suits but Meghan won't be returning to the show because she'll be busy with all her princess duties after the wedding.
Meghan's only his employee on TV of course and since Meghan and Gabriel have worked together since 2011, he's a cert for a seat in St George's Chapel in May.
Amanda Schull (Katrina Bennett)
Amanda could be Harry's biggest competition for Meghan's affections, with the future princess having described Amanda as her "forever girl crush".
She said she had been in love with Amanda since she appeared in 2000 movie Center Stage in a post on Instagram and the actresses became firm friends on the set of Suits.
Some tabloids believe the two are so close that Amanda will even be part of Meghan's hen party.
Find us on Instagram at BBCNewsbeat and follow us on Snapchat, search for bbc_newsbeat