Rugby League World Cup: The final hardly anyone seems to be talking about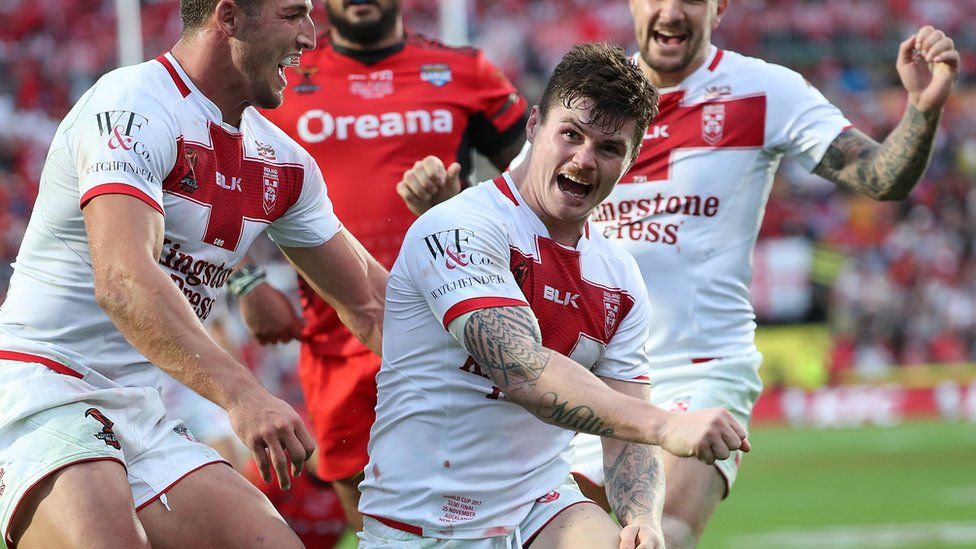 England play in a World Cup final in Australia against the hosts on Saturday.
But look at your social feed or the front pages of news websites and you've probably not seen much about it.
Rugby league is one of the most powerful, popular spectator sports in the UK and often gets better viewing figures on domestic TV than rugby union.
Yet it is concentrated in smaller pockets of the country, mainly in the North of England.
Yorkshire, Lancashire and Cumbria are some of the most popular areas and it's here that people are talking about it.
The final tomorrow may be being played in Brisbane but it all began in Huddersfield, the birthplace of rugby league over 120 years ago.
"If it were union you'd be seeing it all over the place. It would be all over the papers, all over the news channels," says Ben Dawson, 28, coach for amateur side Newsome Panthers.
"It's a bit of a joke really, we're in the final of a World Cup. First time in more than 30 years and there's no coverage anywhere.
"The other way around it would be spread all over."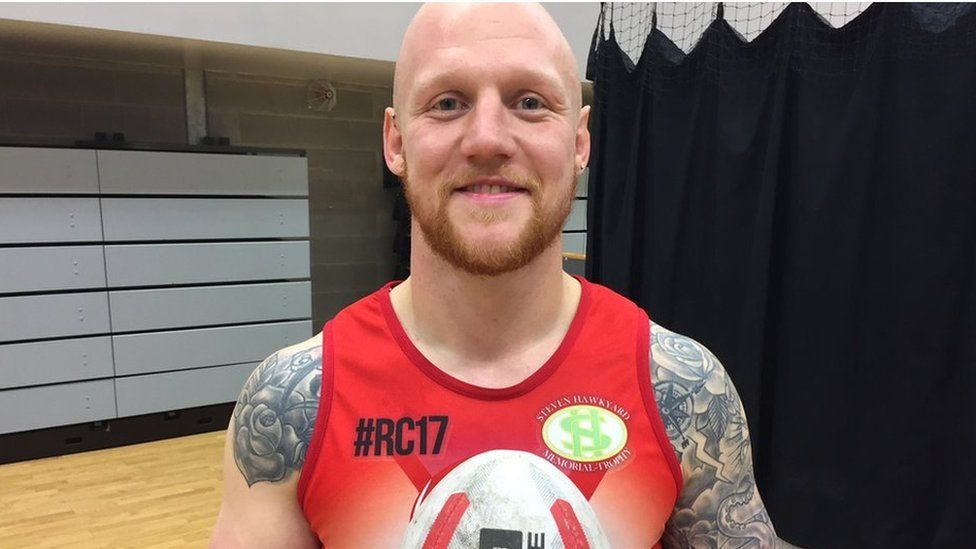 Worldwide rugby union is a major international sport with massive sponsorship deals, but league has more concentrated pockets of fanatical commitment.
In Australia, the 10-time champions are backed by massive crowds and the sport gets more coverage and spectators than union.
After getting thrashed in their opening game by Australia, few gave this England side much hope in the World Cup.
Almost five weeks on, the squad have a chance to make history and become the first English team to become World Champions.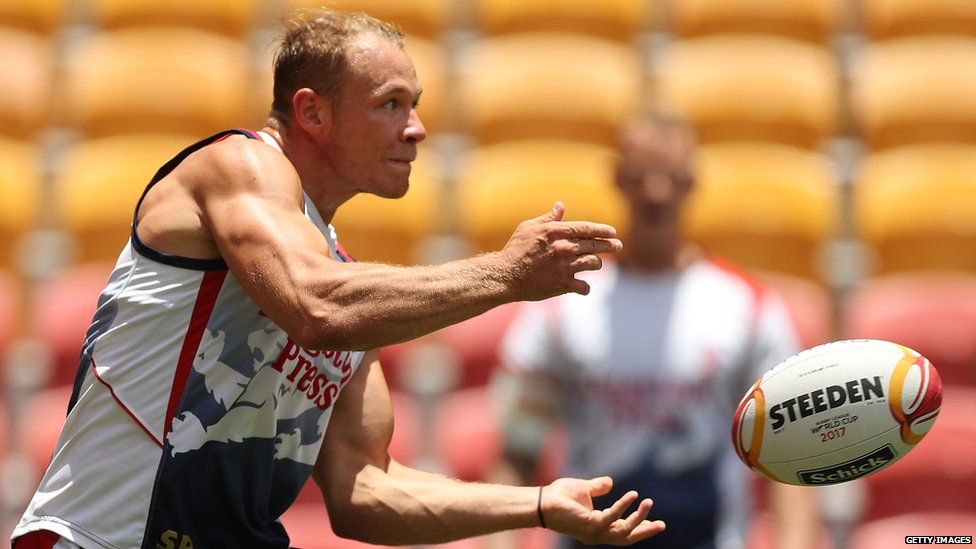 Many of the World Cup games have kicked off at 5am which has meant most of the Newsome Panthers' players had to change their work hours.
It's one reason some of the lads don't think some people know about the game.
"It's a massive achievement. I don't think it gets the coverage it deserves," says Owen Resthall, 22.
"People need to get in the know what a fantastic achievement it is to get to a final - especially Down Under."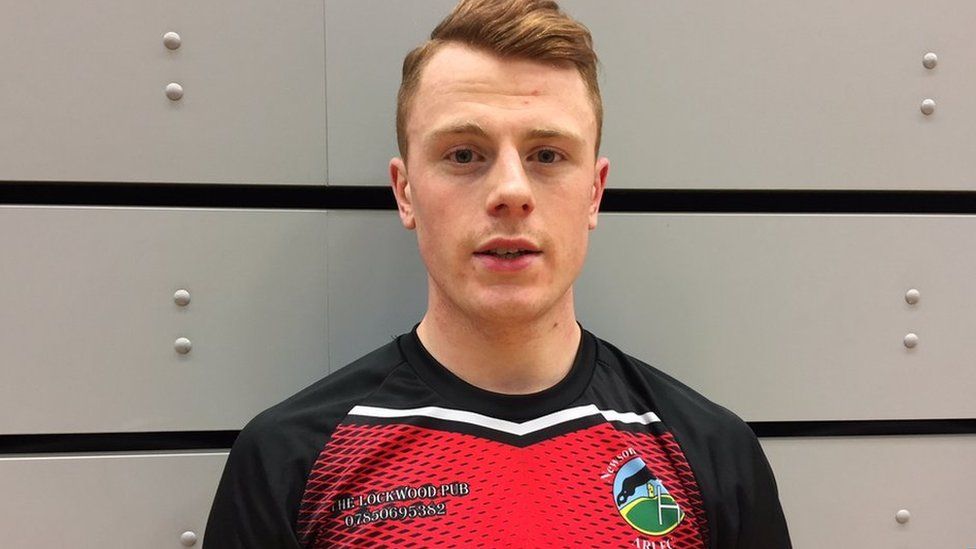 Another reason that the final is not being talked about so much is the opponents.
They're expected to walk all over England.
Ruthlessly strong in the tackle and the winners of the competition ten times.
And that's out of 14 tournaments in total.
But if England beat all the odds and pull of one of the biggest turnarounds and sports stories of the year, there's every chance you might see a little more of this man on your social feeds.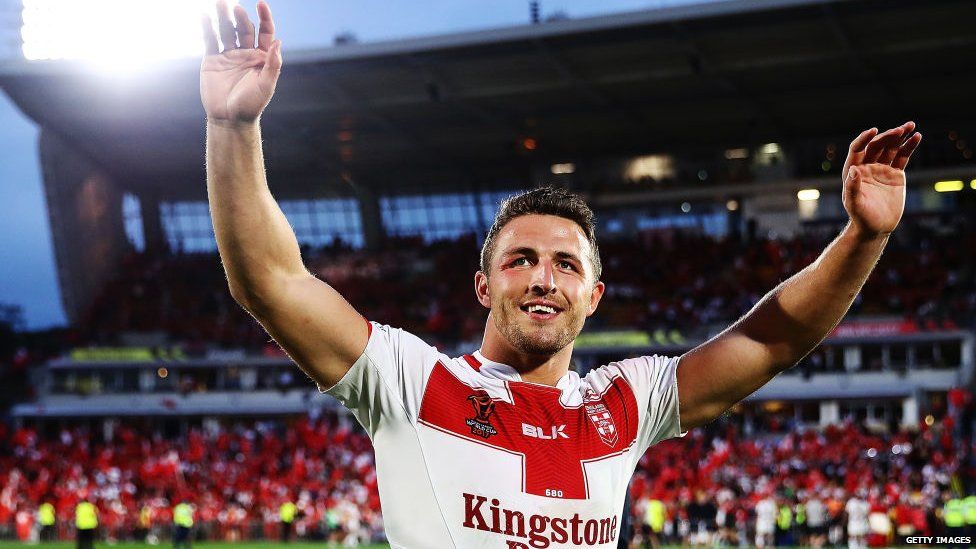 Find us on Instagram at BBCNewsbeat and follow us on Snapchat, search for bbc_newsbeat