US rapper Lil Peep has died aged 21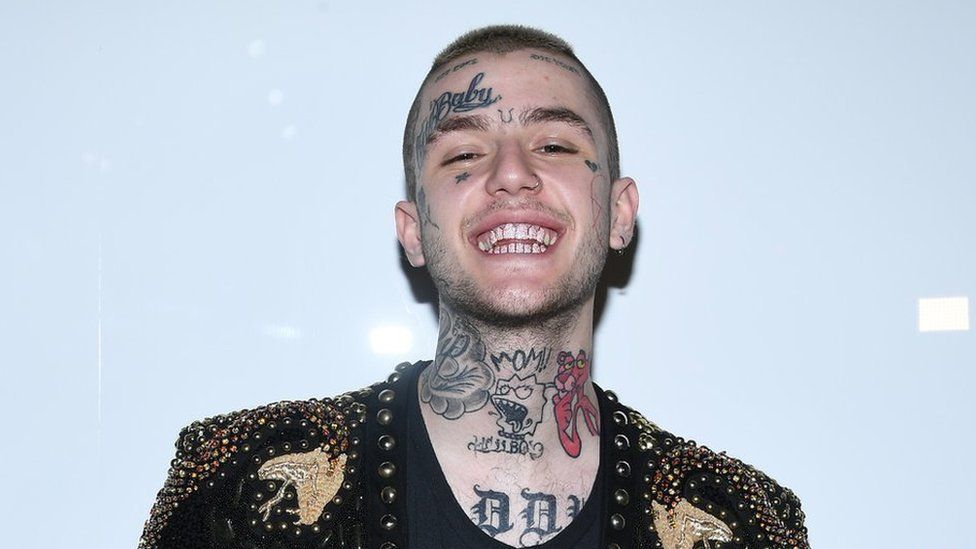 Tributes are being paid to rapper Lil Peep, who's died at the age of 21 in Tucson, Arizona.
A tweet from his manager Chase Ortega says he was "expecting this call for a year" about the artist, who was known for his emo/hip-hop crossover style.
His death comes a day after he posted a photo on his Instagram with the caption: "When I die, you'll love me."
In October, Radio 1 DJ Annie Mac said his sound "blew her mind" and was something she'd never heard before.
Sarah Stennett, CEO of First Access Entertainment, who worked with Lil Peep last year, has released a statement confirming the news of his death.
"I am shocked and heartbroken," she said. "I do not believe Peep wanted to die, this is so tragic.
"He had big goals and dreams for the future which he had shared with me, his team, his family and his friends.
"He was highly intelligent, hugely creative, massively charismatic, gentle and charming. He had huge ambition and his career was flourishing."
Fellow artists have been posting messages on Twitter about his death.
Marshmello wrote: "Peep was the nicest person. hanging out with him, talking to him about music, the song ideas we were going to do together and touring was so amazing. Everyone will miss you man."
Post Malone wrote on Twitter: "You were a great friend to me and a great person. Your music changed the world and it'll never be the same. I love you bud. Forever."
His friend Adam Grandmaison posted a message on Twitter saying he'd heard Lil Peep, whose real name was Gustav Åhr, was in hospital after overdosing.
The rapper from Long Island, New York, was a rising star.
His debut album, Come Over When You're Sober, Pt. 1 was released in August.
Tracks White Wine, Benz Truck and The Way I See Things have each had more than four million views on YouTube.
Speaking about Lil Peep last month, Radio 1's Annie Mac said: "For me the most exciting thing I can say about a track is that I've never heard anything like this before.
"To have something that sounds genuinely fresh is the best. It doesn't have to be polished.
"Recently a guy called Lil Peep made me feel like that.
"He likes trap music/rap music from America but also hardcore rock.
"It was hearing someone do an amalgamation of those two genres and it blew my mind. I'd never heard trap rock music before."
London rapper Bexey was on Lil Peep's tour bus hours before he died and posted an Instagram Story of the rapper seemingly asleep on a seat.
But he's had to defend himself after a fan accused him of laughing at his friend's dead body and leaving him for four hours.
Bexey said he was snoring and "just fell asleep" and he wouldn't have laughed at his friend's dead body.
Find us on Instagram at BBCNewsbeat and follow us on Snapchat, search for bbc_newsbeat