TripAdvisor apologises to alleged sexual assault victim for removing rape review post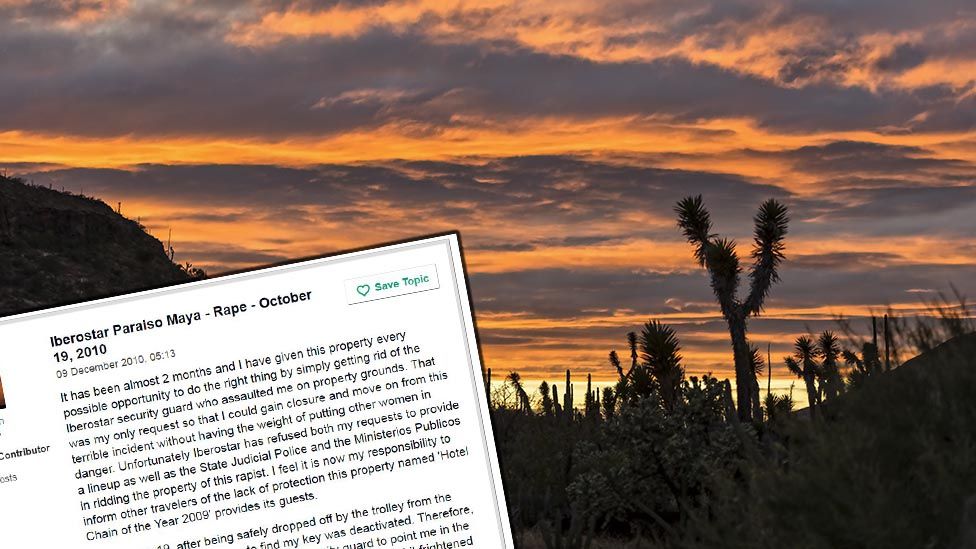 TripAdvisor has apologised for removing a rape review on its website.
Reports have surfaced claiming women who reported sexual assaults on the site were having allegations removed.
Some claimants say, had these posts not been deleted, they could have stopped others from being attacked.
In a statement to Newsbeat, the travel review site says: "Our policies and processes have evolved to better provide information like this to other travellers."
TripAdvisor denies there is any link between their relationships with travel destinations and how they decide what comments to remove.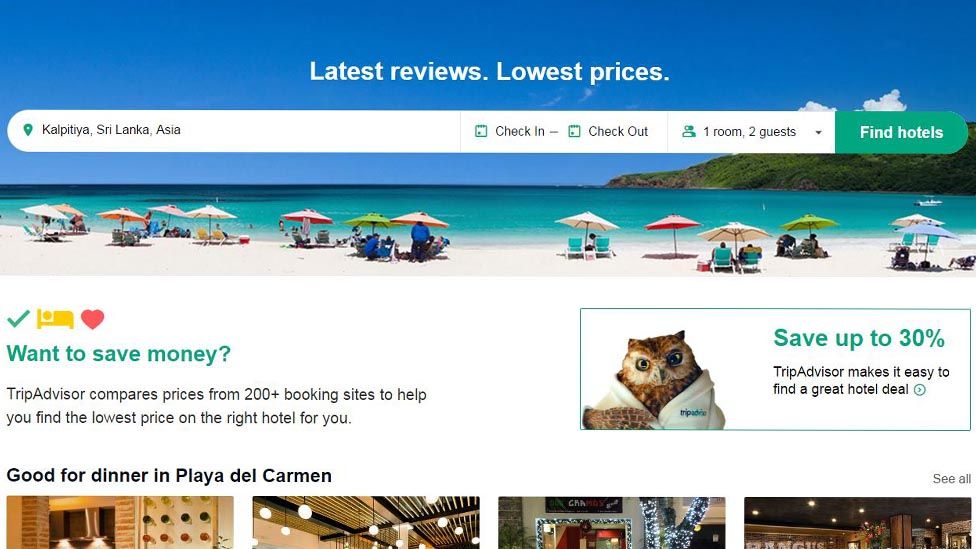 "We apologise to the sexual assault victim, reported on in the article, who had her forum post removed seven years ago on TripAdvisor," the statement continues.
"We are horrified that this victim experienced this assault on her vacation in Mexico, and other travellers should be aware of this incident."
The statement refers to a review posted by Kristie Love, who says she was raped at a resort in Mexico in 2010.
She says she was raped by a security guard when she tried to find help after she locked herself out of her hotel room.
Kristie, who's from Dallas, says she only shared her experience online after being unable to get help from the resort, local police or American lawyers.
But when she wrote about what had happened, her post was rejected because it breached the website's family-friendly guidelines.
Other women claim to have been assaulted in the same place as Kristie, and say that - had her review been published online - they may not have visited the resort.
TripAdvisor has republished Kristie's original post, seven years after it was originally written.
It has changed how it moderates posts, which is why Kristie's comments can now be viewed saying it continues to "improve and evolve" moderation guidelines.
TripAdvisor also says there are many other reports on its website from other people who have reported robbery or theft, assault and rape at various locations.
"We believe any first-hand experience should be posted to our site as a means to communicate to other consumers looking for information on where they should travel."
In a statement to US publication Journal Sentinel, the Iberostar Paraiso Maya resort said it has "zero tolerance for any type of illegal or inappropriate conduct", and is reported to have claimed that none of the women involved chose to pursue their cases.
Find us on Instagram at BBCNewsbeat and follow us on Snapchat, search for bbc_newsbeat